The customer service landscape has evolved at a phenomenal rate. In recent years, customers have begun to expect more from the companies they work with.
They want every interaction with a business to be as convenient, streamlined, and personalized as possible, and they're unwilling to accept anything less than the best. To meet these changing expectations, companies mustn't only upgrade, train and reskill their service teams. They must also be prepared to adapt to a new age of communication.
Because to achieve the convenience and simplicity they crave, consumers are increasingly turning away from traditional communication channels and embracing the digital age. More than ever, consumers are using self-service channels, online chats, and other tools to engage with brands. If you don't offer high-quality digital customer service, you can't compete in the CX space.
What is Digital Customer Service?
Digital Customer Service is essentially a strategy for supporting and advising customers through a range of "digital" channels, including mobile apps, email, chat, and messaging apps. The number of digital communication channels is quickly outpacing traditional methods of engaging with customers, and consumers are demanding more options from the brands they connect with.
With a digital customer service strategy, companies can ensure they're providing service that fits their customers' needs and lifestyles. For example, there are now 3.5 billion smartphone users worldwide. They use their digital devices for texting and messaging, buying products and services, consume services. It's only logical that they'd want to continue using the same tools and platforms when engaging with brands.
Consumers also appreciate the convenience, speed, and simplicity that many digital channels offer. Sending a message to a customer service representative is often easier than waiting for a representative to answer a call. Even if conversations can't be handled faster through digital channels, these platforms give customers more freedom to engage in other tasks while they wait for assistance.
How to Audit Your Digital Customer Service Strategy
Building an effective digital customer service strategy starts with assessing your current CX efforts. Assessing your ecosystem, your customer's journey, and the pain points customers currently face will ensure you're on the right path to evolution. For example, take a look at:
How customers engage: Start by asking yourself how your customers are currently engaging with you. Which channels do they use, and which do they prefer to avoid? Do they constantly use email or messaging instead of voice? What kind of communication methods do your customers constantly ask for? Do your customers want or need self-service applications to solve their own problems?
Your communication channels: What channels are currently available to you for customer communication? Chances are you use at least a handful of methods to connect with your customers, such as email and phone. Ask yourself if you're providing the right range of solutions based on what you know about your customers.
The marketplace: How does your CX strategy compare to your competitors' options? What channels do they offer that you don't currently have? What new trends are emerging in your industry when it comes to customer service and communications? Are there opportunities for you to differentiate your service?
Areas to Prioritize for Better Digital Customer Service
After examining your current CX strategy, you'll be in a better position to make some effective changes to your digital customer service. While there's no one-size-fits-all strategy for keeping customers happy and loyal, focusing on a few key areas can boost your chances of success.
Here's where you should start if you want to upgrade your digital customer service.
1.    Expand Your Omnichannel Strategy
Most companies know that they need to offer an omnichannel customer service strategy if they want to delight their customers in the modern world. While it's important not to overwhelm your employees with too many channels at once, offering the right set of options can be a great way to stand out from the competition.
For example, in addition to instant messaging, email, and voice calls, you could also offer video-based customer service for VIP customers. Some 24% of retailers are even considering options like augmented reality and the metaverse for customer experiences.
No matter which channels you choose, make sure they're all properly aligned. Make sure your channels are connected on the backend so you can push information from chatbots to agents and vice versa across a range of platforms. This leads to a more consistent experience.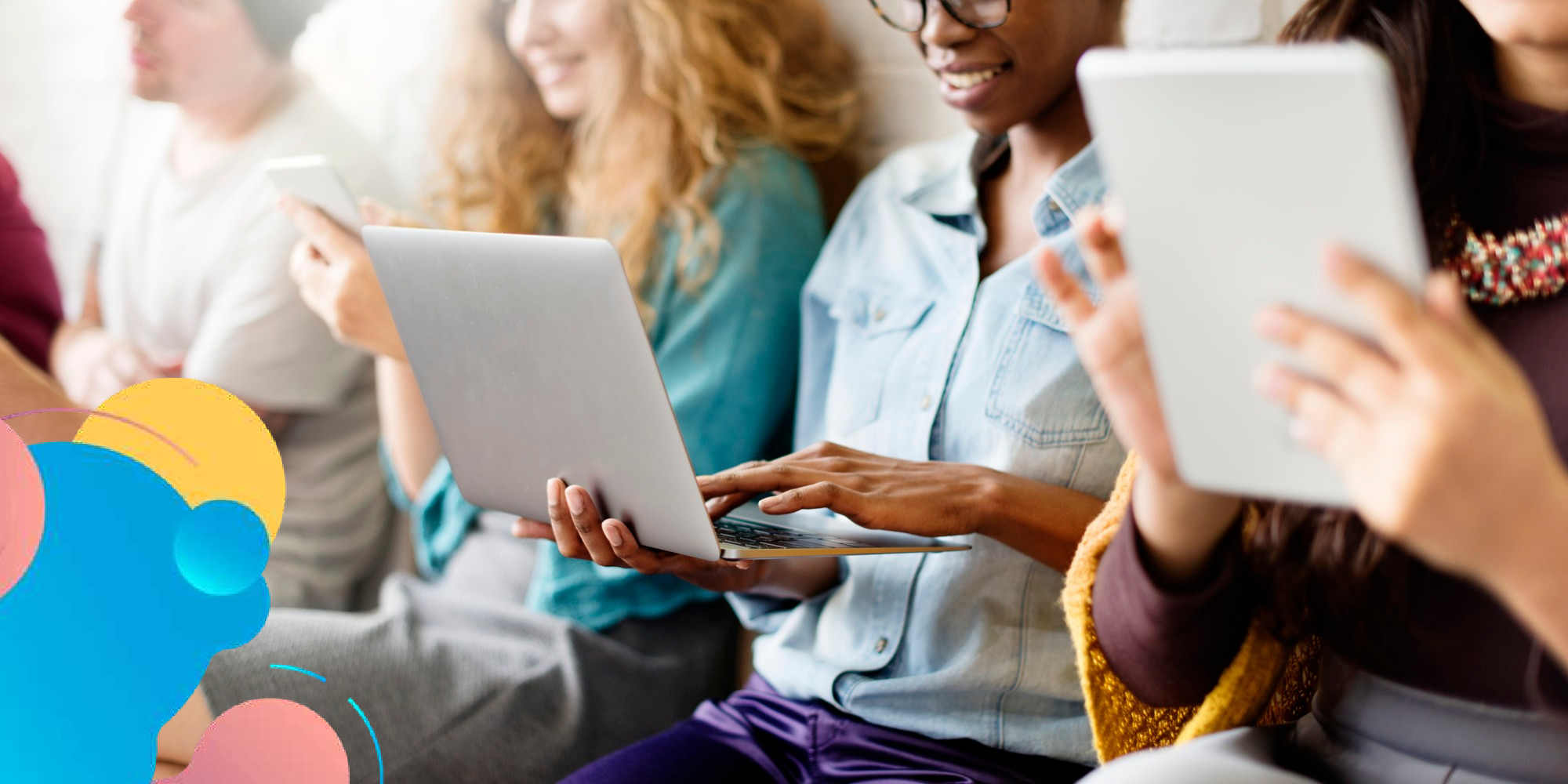 2.    Leverage the Power of AI
Artificial intelligence is no longer just a buzzword, but an integral part of digital customer service experience. Some 85% of CX experts believe it's important for companies to take advantage of AI right away.
One of the best and easiest ways to implement AI into your CX strategy is through self-service. Developing self-service apps and virtual assistants that are able to respond to common customer issues, help customers troubleshoot problems, and even route calls to the right agent can provide a number of benefits. Empowering customers to resolve issues on their own leads to higher customer satisfaction and retention.
It also helps you reduce the workload your team members have to handle on a daily basis. With an AI system that solves common problems for customers, fewer calls and messages are likely to be routed to your agents, giving them more time to focus on important conversations.
3.    Dive into Automation
Hyper-automation is likely to be one of the most important trends in the CX landscape in the coming years. Numerous companies have already found that effective automation not only improves the customer experience but also has a positive impact on the employee experience. Some 76% of agents say automation helps them focus on more complex tasks that bring actual value to the customers.
Automation options can take many forms for customer service agents. They can use automated routing services to ensure customers are always routed to the agent best suited to handle their calls and inquiries, reducing the need for transfers.
In a customer service environment, you can use automation to eliminate repetitive tasks that employees perform daily. For example, recording calls and updating customer information. You can even use automated bots to provide agents with valuable information in real-time as they deal with customer inquiries and issues.
4.    Unlock Your Staff's Full Potential
Part of building an exceptional digital customer service strategy is recognizing that in today's world, it's not just about providing a great customer experience. If you want to stay ahead of the competition, you need to think about the "total experience". In other words, consider how your employees' and managers' experiences impact your operations.
To improve the engagement, productivity, and efficiency of your team members, adopt an all-in-one customer service platform. A flexible platform that is able to connect all of your omnichannel communication strategies will reduce the amount of time your employees spend switching between different applications. You can even connect CRM tools and other useful resources to improve the flow of data between team members. With the use of such platforms, you can empower your team through automated guidance and full-scale automation to diminish repetitive tasks and create a unified process regardless of which agent is completing the steps of the flow.
Regular training and guidance on how to effectively use new digital tools can also be of great benefit. You can even help your employees become developers themselves by teaching them how to use low-code and no-code tools to automate their own workflows.
5.    Keep Evolving
Excellent digital customer service doesn't mean updating your platforms and tools once and leaving it at that. The landscape of customer experience is constantly changing. New technologies are constantly coming to the market, and customer expectations are evolving accordingly. That means it's important for any business to stay agile.
Leverage open and flexible technologies that can scale your business and evolve over time. Take advantage of analytics and reporting tools that help you track key business performance and employee satisfaction metrics, and then use those insights to make smart decisions. Measure how your processes are performing. This is very important for processes that are only partially automated. Do not operate in the dark, you will trip.
You can even extend your insights by supplementing your analytics and reporting tools with automated surveys of your key customers. This gives you a behind-the-scenes look at what your customers want most from your team.
Prepare for the Digital Age
Digital Customer Experience is quickly becoming the new norm for companies around the world. If you can't serve and support clients on the right digital channels, you'll have no hope of competing with the other companies in your industry.
Fortunately, taking advantage of the benefits digital customer service can offer doesn't have to be difficult. With Bulb Technologies and the Cempresso platform, you can easily begin building a strategy for digital transformation today. Contact us to find out more.
Are you ready for transition to digital?
Contact us and deflect 25% of calls to digital customer service
Related posts