Fast growing networks need a cost-effective, flexible, reliable and future-proof solution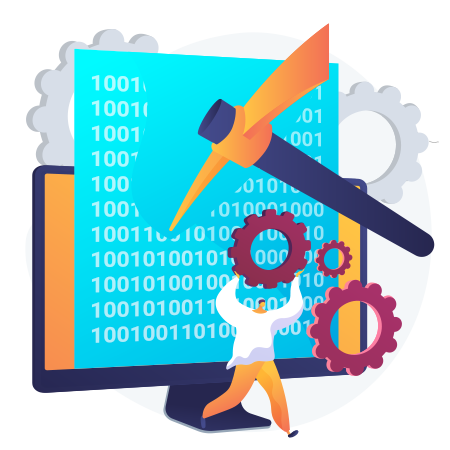 COST-EFFECTIVE, FLEXIBLE, RELIABLE AND FUTURE-PROOF
Leading fully automated DOCSIS device management solution that manages millions of cable modems designed to scale to the largest companies.
DACS (DHCP/DOCSIS Auto Configuration System) enables end-to-end fulfillment of Broadband and Multimedia Services via Cable Modems management. It mitigates the most common challenges service providers have when it comes to the cable network.
Among other things, DACS as an industry's leading independent DOCSIS (Data Over Cable Service Interface Specification) provisioning solution offers end-to-end CPE device provisioning, management, and multi-standard support in a centralized platform.
Without a doubt, DACS can support network growth and enable efficient resource consumption, leading to cost reduction and more efficient use of available IP address space. This way, DACS manages millions of devices daily and, therefore, can efficiently replace any existing legacy DHCP/DOCSIS solution.
If we add flexible configuration and integration options, together with 24/7 professional support from a team expert in most complex integrations with various OSS/BSS systems, Bulb´s DOCSIS device management solution provided by DACS becomes the best solution for such challenge.
Which benefits will it bring?
Fast implementation and a quick switchover from legacy software to DACS
Bulb team has years of experience in importing data (cable modem configurations, provisioning parameters, IP leases) from different legacy software to Bulb`s DACS. Accordingly, many successful projects in this domain guarantee seamless transition and reliable support throughout a process.
Easy and fast integration with 24/7 SLA support
Bulb team has proven that our capabilities and knowledge make us a reliable and trustworthy partner capable of delivering most complicated projects.
Easy readable configuration files format
No need to lose time decoding cable modem configuration files since DACS delivers it easy readable format for each subscriber.
Always-ON DHCP recorder
You'll get detailed logging system for each device (DHCP packets, all TFTP transactions, successful or not, provisioning commands) available for detailed analysis. This way, there is no need to guess what happened, use logs to find out.
The Bulb has the answer for various challenges companies encounter
Bulb DOCSIS device management solution is a scalable solution designed both for small and large cable network companies. It is a solution for large cable network companies that have outgrown existing DHCP/DOCSIS cable management software, but also for smaller ones that require an efficient solution for a future when they grow to hundreds of thousands of modems in the network.
Some of the key features it delivers are:
support for IPv6 or IPv4/6 dual-stack on cable modems
zero-touch provisioning on any access network type
a flexible cable modem configuration management solution that will easily communicate with existing CRM
a DHCP solution that performs any type of authorization (option 82)
Companies that have Bulb DOCSIS device management implemented have experienced various benefits. For instance, from an increase in customer satisfaction, faster and more accurate service entry, fully configured CPE devices, to reduced cost and churn.