Figuring out how to meet and exceed customer expectations isn't as easy as it seems.
All companies know that if they want to compete in today's marketplace, attract new customers, and retain their existing ones, they need to provide excellent service. However, in recent years, customer expectations have changed and evolved.
Currently, 66% of customers say they expect the companies they work with to understand their needs, and 52% expect every interaction to be personalized. In addition, in a world of digital transformation and same-day shipping, consumers expect every service to be available instantly.
This puts a lot of pressure on companies to develop CX strategies that are fast, efficient, and personalized for each customer. Fortunately, while meeting customer expectations isn't always easy, it can be done. Below are 8 strategies you can use to ensure you're aligning your service strategy with your customer expectations.
1.    Get to Know Your Customers
The first step to meeting customer expectations is to understand what your customers want from you. In most cases, many customers value the same things as speed, convenience, and personalization. However, you'll find that some customers value things like empathy and compassion more than others.
By gathering as much information as you can about your target audience, you can develop a customer service strategy that meets their expectations. Don't just determine basic demographic information like where your customers live or their age. Find out which communication channels they prefer to use, what their main problems are, and what their goals are.
Using a reporting tool integrated with your contact center is a great way to continuously gather more data about your customers so you can map their service history.
2.    Evaluate Your Competitors
88% of customers say they expect companies to constantly innovate and improve their services. If you stand out from other competing brands, you have a good chance of attracting and retaining customers. But you can only do that if you know what your competitors are offering. Conducting a competitor analysis SWOT can help you do this.
Identify the key competitors in your current market and ask yourself how they address your customers' needs. Do they offer self-service options while you do not? Can they serve their customers through a variety of different channels, from voice to video?
Knowing what your competitors are doing will also give you clues on how to stand out from the crowd. For example, if none of your competitors offer face-to-face interactions with human agents, consider this strategy.
3.    Prioritize Speed
As mentioned earlier, speed is one of the most important things a customer expects when working with a company these days. With this in mind, you should constantly be looking for ways to make your strategy even more streamlined and efficient. Around 90% of customers today say they consider an "immediate" response from customer service to be important.
While you may not be able to set up a support team that's available 24/7 to handle inquiries, you can implement automated systems to keep your customers in the loop. For example, you can deploy a chatbot that automatically responds to customer inquiries and gathers information about their concerns before forwarding them to an agent.
You can also use smart tools to help your agents handle calls faster. For example, an all-in-one contact center management dashboard that integrates with your CRM gives your agents access to the information they need to instantly personalize the customer experience. Chat assistants and automated bots that can provide customer profile data to agents can also speed up the service process, as agents spend less time searching for information.
4.    Set Metrics for Success
Impressing and delighting your customers is something you need to work on consistently. You can't just put policies in place and hope for the best. You need to be able to track and monitor the changing customer service landscape and the success of your teams.
Decide which key support metrics you want to focus on to improve your CX strategy. For example, you might focus on things like first resolution rate, average resolution time, and customer satisfaction scores. Once you have an idea of the metrics you want to monitor, be sure to share them with your staff. Having access to dashboards where team members can track their performance in real-time can help increase engagement and productivity.
It's also worth keeping an eye on which employees aren't meeting expectations. By monitoring the right metrics, you can identify where you need to provide additional training and support to your team members.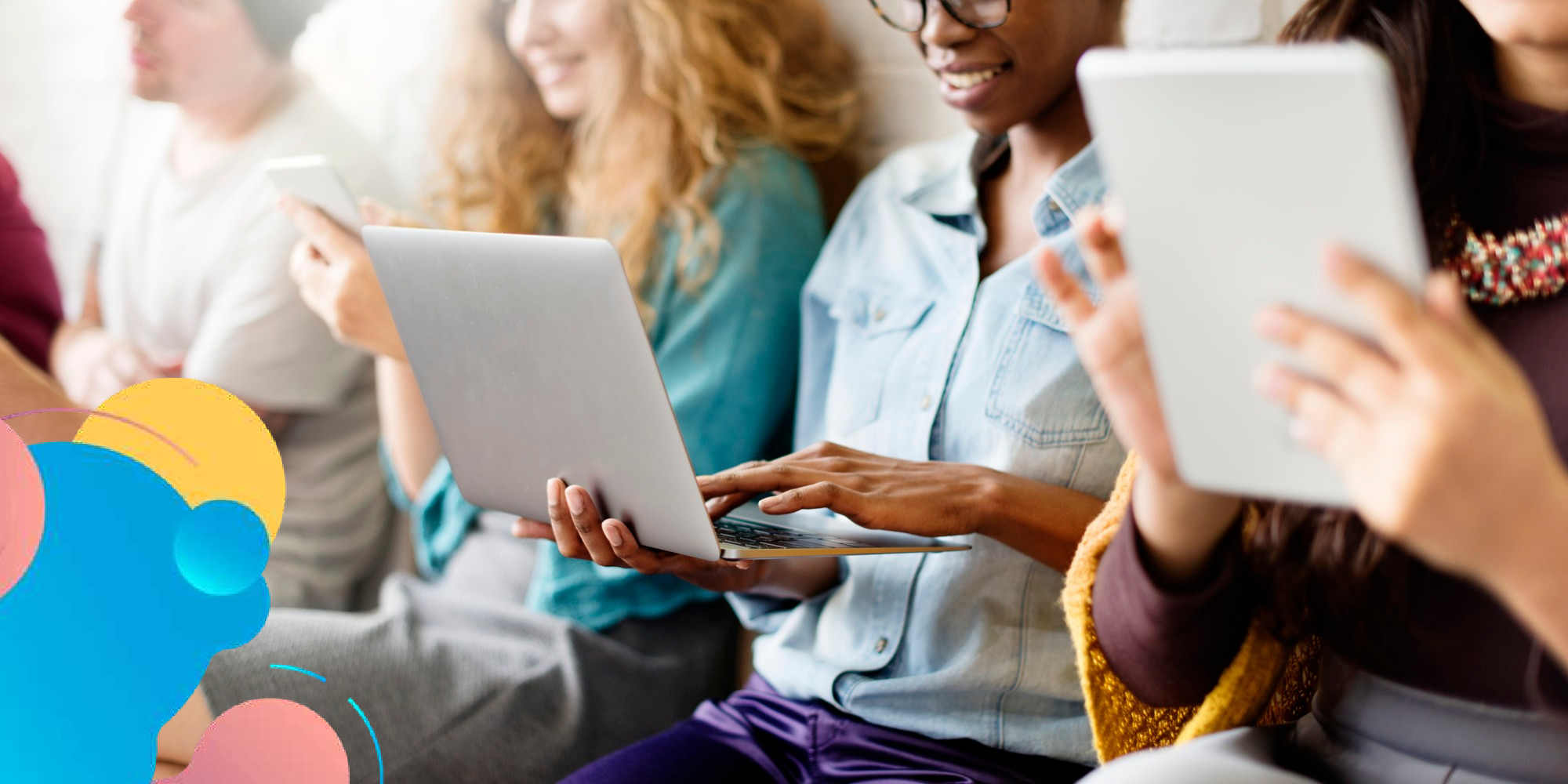 5.    Connect your Teams
Around 76% of customers say they expect consistent interactions with companies across departments. However, more than half also say they feel that marketing, sales, and service teams never share information. Breaking down corporate silos will help you provide a more connected journey for your customers. So make sure your employees can easily collaborate and share information.
Use automated systems to transfer information between teams and improve the customer experience as customers move from one communication channel to the next. It might even be a good idea to implement internal communication tools for your teams to easily collaborate with other professionals on complex issues.
By linking your Unified Communication System and Contact Centre ecosystem, your employees can easily access additional support without having to constantly refer customers to other employees.
6.    Use the Right Technology
Technology is one of the most valuable tools at your disposal when it comes to improving customer service. With the right tools, you empower your agents. More engaged, better-supported agents lead to happier customers. Think about what tools you can use to improve your employees' workflow.
An all-in-one ecosystem for tracking messages and requests across channels can help your employees deliver a more connected experience without having to jump back and forth between different applications. Automation tools can reduce the number of repetitive tasks your employees have to complete when handling calls and data entry. That means they have more time to focus on customer service.
You could even consider integrating AI bots and virtual assistants into the agent dashboard for your team members. These tools can offer advice and best-practice guidance, or deliver real-time coaching based on customer sentiment and needs.
7.    Empower your Customers
Today's customers do not just want companies to make sure their employees are able to serve them effectively. They also want the ability to ask questions and solve problems themselves. Self-service solutions such as chatbots, automated assistants, and FAQs are becoming increasingly popular. By using self-service solutions, you can give your customers the freedom to take control of their service experience whenever they want.
Self-service solutions not only lead to higher customer satisfaction but can also save your business time and money. Self-service solutions can help you deflect frequent and repetitive calls that would otherwise take up the attention of your experts.
Remember, the best self-service tools can help businesses not only with simple issues but also with more complex questions and concerns. The smarter your bots and systems are, the easier it will be for them to provide 24/7 support. Use machine learning, natural language processing, and conversational intelligence to create human-like experiences with automated tools.
8.    Listen to Your Customers
Perhaps the most effective way to ensure you're meeting your customer's expectations is to listen to their feedback. Use social and digital listening tools to keep your finger on the pulse of the conversations that revolve around your brand. Find out how your customers feel about your business, and ask yourself if you can identify any trends or patterns in their complaints.
Sending out regular customer satisfaction surveys and asking your customers for reviews and testimonials can help you make sure you know what they really want from you. You can even consider offering your customers rewards and discounts in exchange for their reviews to increase your chances of getting more feedback.
Once you've gathered as much information as you can from your customers, use it to make decisions about how to evolve and expand your CX strategy.
Live Up to Customer Expectations
Meeting the expectations of today's customers can be more difficult than it used to be. Today's customers expect more from businesses than ever before, and many brands are struggling to keep up. However, if you can ensure that you're delivering experiences that meet your customers' expectations, you can achieve phenomenal results.
Contact Bulb Tech today to find out how our comprehensive Cempresso platform can provide you with the resources you need to improve employee and customer experiences.
Are you ready for transition to digital?
Contact us and deflect 25% of calls to digital customer service
Related posts