USE AUTOMATED CUSTOMER SERVICE TO BECOME THE CUSTOMER SERVICE LEADER ON THE MARKET
Connect customer service with all relevant departments to assure fast issue resolution and premium customer experience each time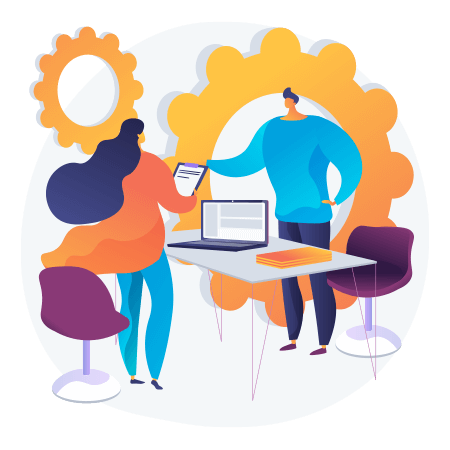 PUT THE CUSTOMER AT THE HEART OF CUSTOMER CARE AUTOMATION
Work as a team and automate processes across departments to resolve issues faster
Redefine first line support with Bulb Automated Customer Service by empowering agents with automated background investigation and root cause analysis, 360 service visibility, a unique automatic remedy, and guided support concept via various channel interfaces. As a result, increase customer satisfaction and boost customer service efficiency.
Furthermore, seamlessly collaborate and update about problem-solving process stages and status over the preferred customer channel (email, SMS, Facebook, Whatsapp, Viber, etc.).
And finally, avoid drowning agents in multiple legacy applications to complete a single call. Instead, choose a robust tool including all relevant data, and AI-assisted recommendations to resolve issues fast.
Rearrange multiple stages of customer request solving process with Cempresso Automated Customer Service
All of this is possible with Cempresso Automated Customer Service – a system for tracking, prioritizing, and solving customer support requests designed to:
Streamline and consolidate customer requests from multiple channels (mail, web, chat) in one place and easily track them by converting them into Cases/Tickets
Automate repetitive tasks and procedures in customer service, and orchestrate support teams to resolve issues faster
Track and solve problems faster through task console with guided flows and 360 visibility
A COMPREHENSIVE SOLUTION
Automated Customer Service key features
Full process automation
Connect customer service with all relevant departments to solve customer requests fast using BPMN based automation layer. This will engage customers through self-care applications on various channels and help deflect repetitive tasks from live agents.
SLA Management
Set deadlines for response to a request and resolution based on different business hours or categories.
Improve agent efficiency
Work on multiple issues with an optimized, intuitive layout without losing time on issue detection, analysis and remedy action suggestion. The tool will perform all the needed steps and deliver the correct information to an agent.
Support across multiple channels
Unify and manage all support-related communications from multiple channels (Whatsapp, Viber, Facebook, mail, web, SMS, etc.) on a single platform. Deliver instant and precise answers to your customer's questions for faster resolutions.
Custom Request Status
Create custom statuses that suit your workflow to identify what stage a ticket is in. Furthermore, provide quick, consistent responses to common questions by creating pre-formatted replies.
Measure and improve efficiency
Identify problems, plan based on metrics and improve helpdesk performance.
THE PLATFORM CUSTOMERS WANT YOU TO HAVE
Engage the customer and empower them with state-of-the-art self-care applications
We know customers do not want to call and wait in line for an agent to pick up. As already mentioned, they want their issues to be solved quickly and the service to be up and running in no time. That is why we designed a self-care to fit their needs that works.
Instead of losing time in queues, our Automated Customer Service empowers customers to solve the most common issues through virtual agents and knowledge bases on various channels.
Leverage existing IT infrastructure components
Our Automated Customer Service is seamlessly integrated with existing IT components without the need for a massive replacement.
Integration Framework:
supports various API protocols
simple and seamless driver invocation/call from the workflow design mode
driver pooling and throttling concept for efficiency and resource management
brings together all the machine-to-machine interactions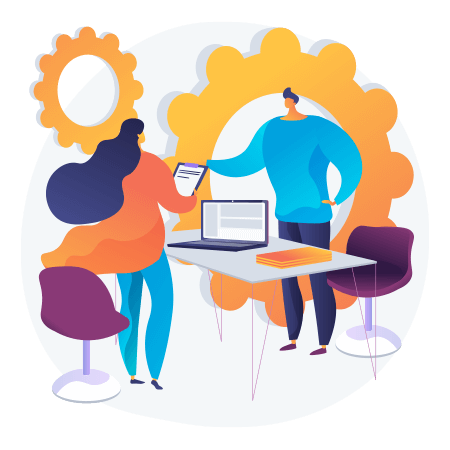 Automated Customer Service benefits
Reduced agent onboarding time

Improved agent productivity

Premium customer experience
Decreased number of repeated calls

Increased First Call Resolution

Easy issue tracking and faster issue resolution