AN EFFICIENT ALTERNATIVE TO CUSTOMER SERVICE
Revolutionize Customer Experience: Harness the Power of Cempresso's AI Powered Self-Service for Effortless Troubleshooting and Resolution!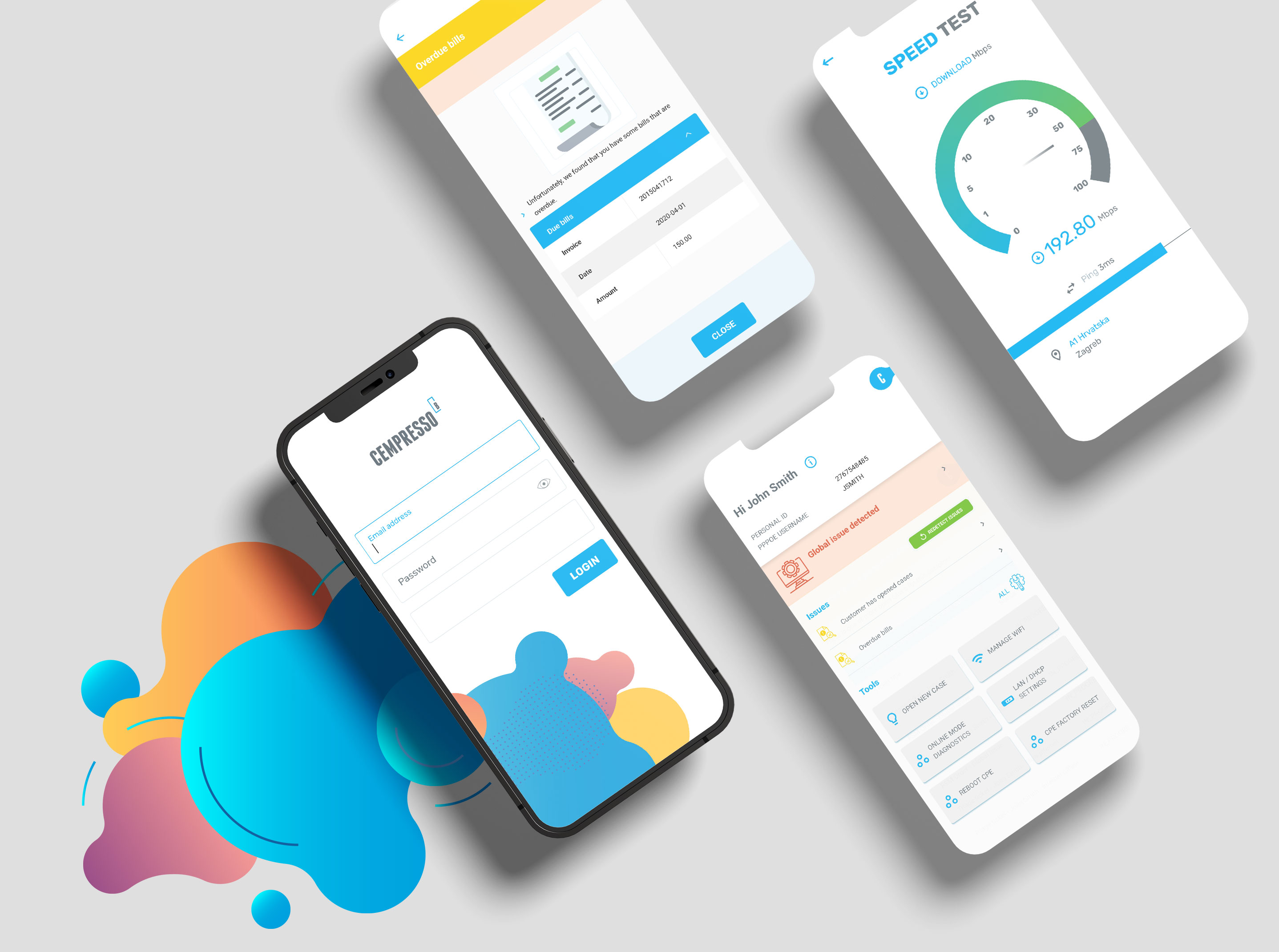 Empower Your Customers: Unleash the Future of Support with Self-Troubleshooting Anytime, Anywhere!
Revolutionize Customer Engagement: Ignite a Wave of Satisfaction with Our Dynamic  AI powered Self-Service Solution, Accessible Across All Customer-Favorite Channels!
Picture this: simplicity, intuitiveness, and clear step-by-step guidance from diagnosis to triumphant resolution, ensuring your customers not only embrace but consistently utilize this empowering tool.
But the magic doesn't stop there – by steering customer interactions towards enhanced self-service, you unlock a cascade of benefits. Your live agents are liberated to focus on the intricacies of complex issues, elevating the resolution rate for those problems that tend to get lost in the shuffle. Imagine the impact on operating costs, the boost in customer happiness, and the unprecedented surge in overall customer experience!
Are you ready to redefine customer engagement and usher in a new era of seamless service? The journey starts now – dive in and witness the transformative power of customer-centric solutions!
Unlocking the Power of Seamless Solutions
Troubleshooting, often a labyrinth of complexity, finds its navigator in the Cempresso platform.
Imagine a world where complexities are demystified, where a simplified workflow tailored to the average customer seamlessly transforms 'I have a problem' into 'All my services are working fine.'
Cempresso isn't just a platform; it's your one-stop solution, offering automated troubleshooting for common home network issues, from password resets to step-by-step device connections, speed tests, and straightforward diagnostics for field service applications.
What sets Cempresso apart? The ability to resolve any issue, anywhere, anytime – whether through the web, Facebook, Viber, SMS, chatbot, or more. Because, let's face it, your customers crave instant solutions. They don't want to wait in queues or reach out to agents unless absolutely necessary. Empower them with AI powered self-service, and watch as calling customer service becomes the last resort, ensuring an unparalleled customer experience. Welcome to a world where solutions are at your fingertips, simplifying troubleshooting for everyone, every time!
Experience Seamless Support with Cempresso
Picture this – a customer embarks on a self-solving journey, encounters a hiccup, and voila!
The issue seamlessly transitions to customer service.
It's that straightforward, thanks to the unified root system of Cempresso, ensuring all data is readily available for the follow-up by your customer service representative.
Say goodbye to:
Juggling multiple tools across various touchpoints, saving time and effort.
The dreaded question, 'Can you please repeat the issue?'
Hearing frustrated customers exclaim, 'I've been waiting for an agent for over 15 minutes!'
Stressed-out agents grappling with high call volumes when solutions are just 'two clicks' away.
Cempresso – where omnichannel implementation meets hassle-free support. Choose simplicity, choose efficiency!
Digital Self-care benefits:
Responsive design fitting any screen size – desktop, mobile, tablets

Easy customization – customize look and feel to align to brand

Design once through low code web based design studio and deploy to any channel

Comprehensive, consistent and intuitive UIs across multiple channels: web, mobile apps, SMS, social networks messengers, chat-bot, etc.
Empower customers with issue resolution and diagnostic control, reducing the burden on customer care and network operations

Empower field service technicians with applications to validate repair while on-site

Fully integrated in end-to-end process workflow, enabling seamless interaction with multiple IT/network infrastructure elements