Reinventing Customer Experience Management with Intelligent Automation
Customer Support Digitalization for Superhero-like Companies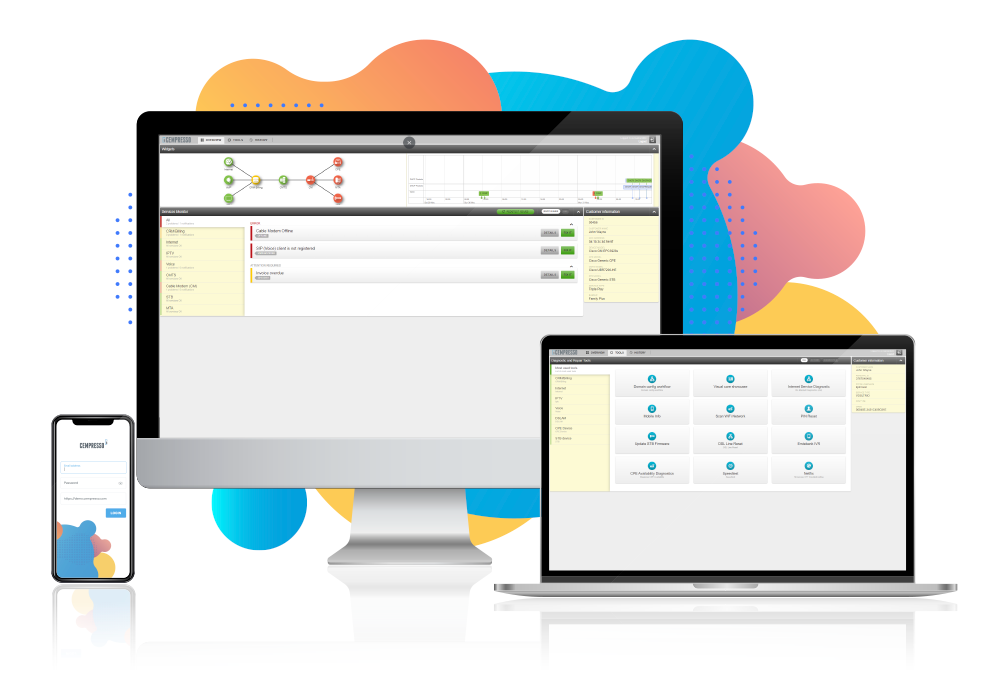 Cempresso platform - trusted by leading Communication Service Providers in South-Eastern Europe
To solve customer problems and handle service requests quickly, customer service employees need to have the right information at their fingertips. Employees don't have time to dig through complex knowledge repositories to find the information they need. They need immediate support.
Cempresso Platform is a new-concept software platform for customer support process automation and knowledge management. One of its key features is that agents get the full context and AI-driven suggestions to solve problems quickly and easily with a single tool.
The Cempresso platform covers the entire interaction lifecycle (from contact center to issue resolution) and enables cross-functional process improvement and automation, digitalization, multichannel adoption, process optimization, and orchestration. Giving your agents a more efficient way to track down the information they need will lead to better first-time resolution rates and happier customers.
How does it work?
We live in a world where countless employees interact with countless apps, software solutions, and tools every day. Your contact center employees alone are constantly jumping back and forth between CCaaS systems, CRMs, help desk tools, and analytics software.
Unfortunately, the more time your employees spend navigating these different applications, the more time is lost. To simplify customer service, companies must first develop the right technology for their employees – one that provides a consistent user interface.
We see Cempresso, an overarching system that is inserted into a company's existing IT landscape, as the solution. It leverages all the systems already in place, analyzes data from those systems, and aggregates important data for the agent.
Then Cempresso guides the agent through the process (e.g., troubleshooting, onboarding, complaint, etc.) with a step-by-step workflow.
This way, a company does not need to train its agents for weeks, as they only need to learn one application and follow the workflow.
In addition, Cempresso ensures that each agent follows the exact same steps to ensure a consistent process across the organization.
Thanks to the multi-channel feature, you can use different channels to route calls and offer your customers innovative solutions such as digital technicians or virtual assistants available 24/7.
Typical business areas that benefit from Cempresso Platform are:

Cempresso Platform Main Features:
Easy-to-use and intuitive

A unique approach to automated remediation and guided support

Flexible platform management

Multi-channel and multi-lingual capabilities
Advanced and powerful care sessions analytics

Different roles involved in the process connected via ONE tool (call centre agents, 2nd and 3rd level support)

NBI interface for integration with other OSS/BSS systems

No massive changes to IT's existing systems are required
Cempresso Platform Reactive Use Cases:
Wi-Fi CONFIGURATION ISSUES

CABLE MODEM THROUGHPUT – LIVE VIEW

NETWORK CONGESTION DETECTION

HISTORICAL VIEW OF KPI PARAMETERS
Cempresso Platform Proactive Use Cases:
PROACTIVE GROUP OUTAGE DETECTION

PIN-POINTED TRUCK ROLLS DISPATCH

NETWORK ANOMALY DETECTION

PREVENTIVE NETWORK MAINTENANCE

M2M AUTOMATED PROACTIVE CHANNEL MANAGEMENT

NETWORK KPI TREND ANALYSIS

GSM/LTE INTERFERENCE DETECTION

DETECT CM REGISTRATION ISSUES

NETWORK/CPE FAULTS DETECTION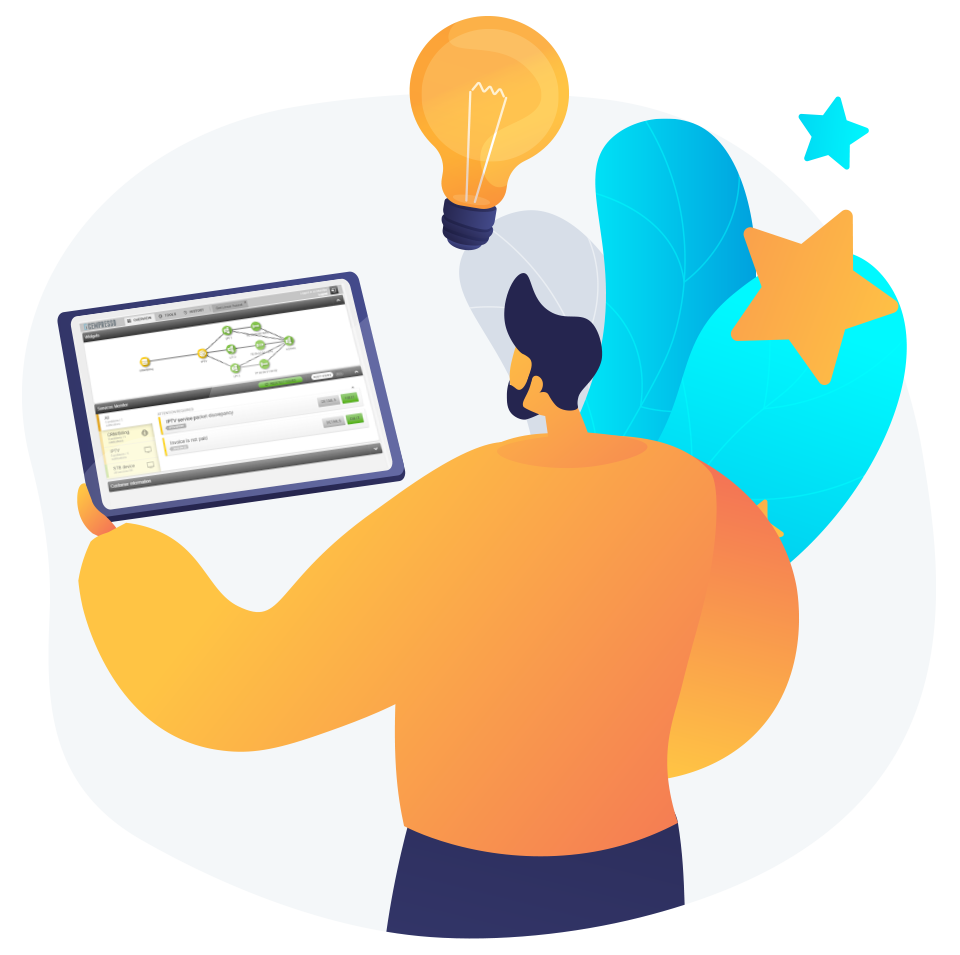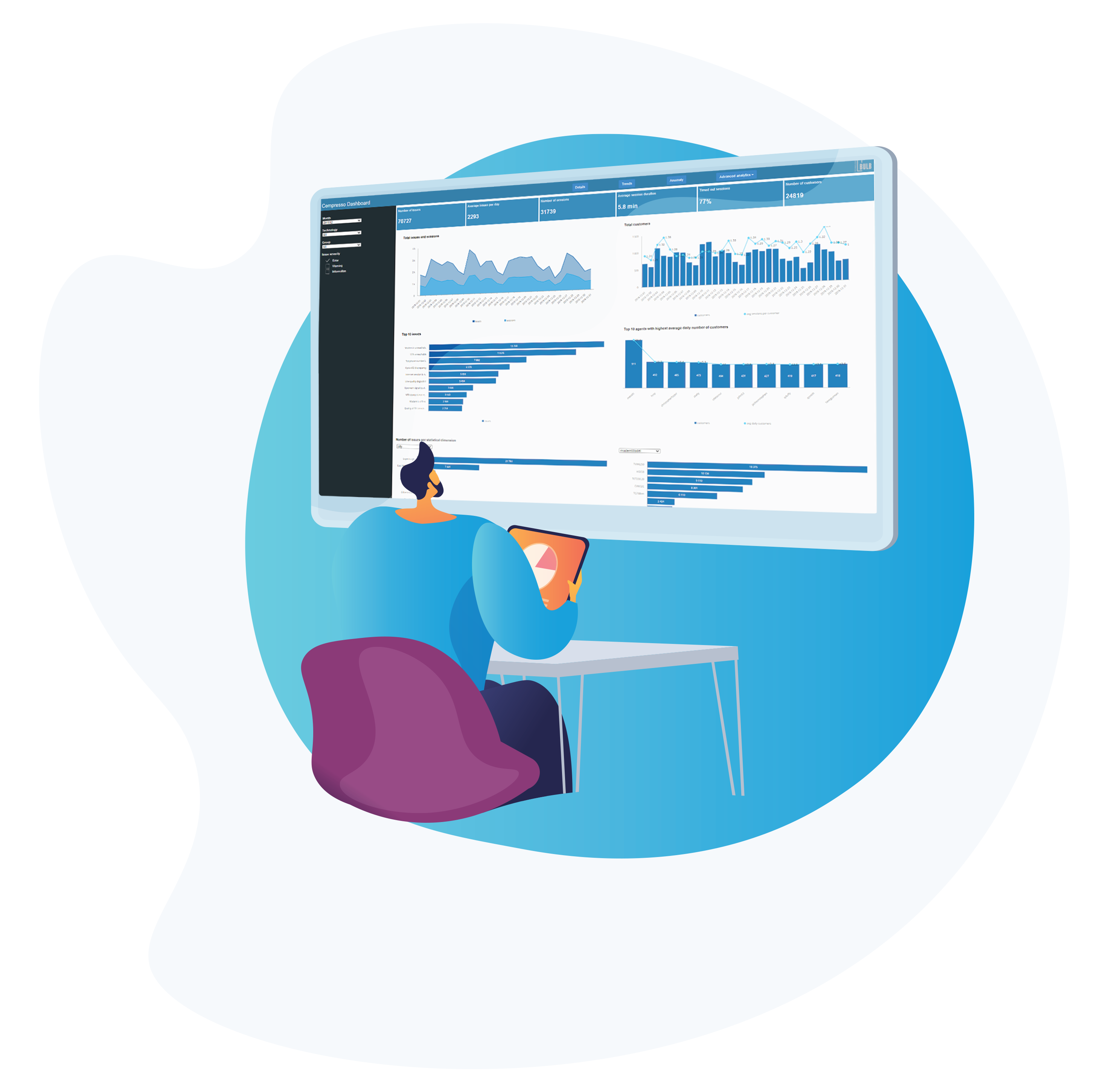 Cempresso Platform Implementation Benefits:
Reduced training time for call center agents

Improved agent efficiency

Increased first call resolution rate (FCR, FLSR, etc.)

Unified processes across the enterprise

Reduced number of repeated faults and complaints

Reduced number of escalations to more expensive technical expert teams
Improved service and productivity

Offloaded CSR agents due to powerful self-care channels over web, mobile, chatbot

Better customer experience during service remediation process

Faster development and deployment

Increased customer loyalty and experience

Continuous monitoring and proactive detection to resolve problems before customers experiences them
Agent console:
A customer-centric contextual dashboard with 360-degree views designed for customer service representatives
Intelligent step-by-step guided workflows with AI
Automatic actions and remedy flows
Advanced history of all activities on any channel
Multi-user role management options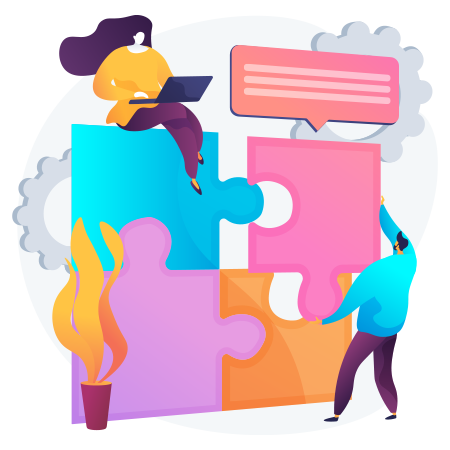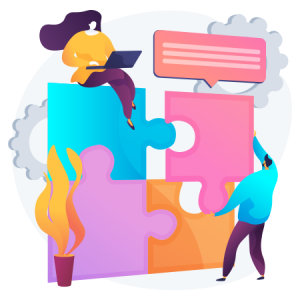 Selfcare applications:
Web-based and mobile applications to guide customers
Virtual assistants to offload care agents
Guided automated issue detection, root cause analysis and remedy procedures
Comprehensive customer care 24/7
Chatbot applications:
Efficient chatbot applications available on apps like WhatsApp and Messenger
Common capabilities for machine-to-machine interactions (i.e. IT systems and connected devices)
Chatbot business logic with no-code flows
Fully integrated multi-language NLP engine
BPMN drag-and-drop workflow building
Integration Framework:
supports various API protocols
simple and seamless driver invocation/call from the workflow design mode
driver pooling and throttling concept for efficiency and resource management
error handling (asynchronous invocation from WF, retrying mechanisms, etc.)
runtime hot-swap driver replacement with no system down time
Business logic management:
everything in Cempresso is managed through BPMN based workflows
flexible web-based design studio and workflow modeler enable fast creation and deployment of process logic in an easy-to-use drag-and-drop interface
wraps around existing systems and brings a new BPMN based automation layer
low-code/no-code platform to build customer centric process automation applications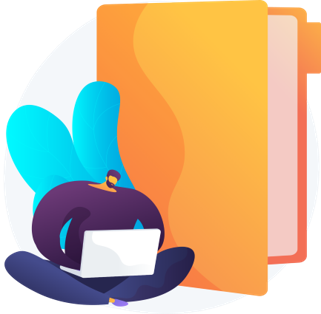 01
Automating Customer Care Troubleshooting and Diagnostics
The Cempresso Customer Care software platform automates customer support and enhances knowledge management in the evolving business landscape.
Through AI-driven suggestions and the management of simple, repetitive tasks, the Cempresso suite simplifies the way companies deliver unforgettable experiences to clients.
Telecom Industry focused?
02
Telco Troubleshooting Automation
Over the past 15 years, Bulb Technologies has earned a reputation as a leader in broadband service management.
The company has helped communications service providers - fixed, cable, and mobile - deliver a superior customer experience while dramatically reducing operating costs.
Our Telco portfolio offers a new approach to automated end-to-end diagnostics, guided troubleshooting and analytics.
Telecom Industry Focused?
03
The Ultimate Guide to Launching a Process Automation Project
As companies search for ways to make businesses more efficient, productive, and effective, automation has risen to the top of the must-have investment list. According to Gartner, between the years 2020 and 2021, the global RPA sector saw a growth of around 19.5%. Though that might not seem like a huge number, it was an increase of 7.6% in the previous year.
Automation is changing the way countless businesses operate. The question is, how do you get started with a new Process Automation Strategy?
04
Why is Customer Self-Service Becoming So Important?
In a digital environment, self-service offerings allow customers to bypass interacting with an agent and get the crucial, ultra-fast response time they desire. Today's customers can navigate digital environments and access various features on their own.
At Bulb Tech, we can help you develop the ultimate customer service solution – from self-service solutions to automation. Contact us today to learn more about what we can do for you.
05
Embracing Hyper Automation: The New Age of Intelligent Automation
Identified by Gartner as the number one strategic technology trend for 2020, hyper automation is a concept in the early stages of rapid industrial growth. Where automation leverages technology to automate human-focused tasks, hyper automation supports the rapid identification and automation of various processes via RPA (robotic process automation) and low-code platforms.
As digital transformation plans accelerate following COVID-19, organizations will demand more business process automation and IT innovation.
Request a Call Back
Our clients lowered call center OPEX by 25% last month, what about you?