A new-concept software platform
Empower customer support agents, technical teams, and end-customers during critical stages of the customer journey.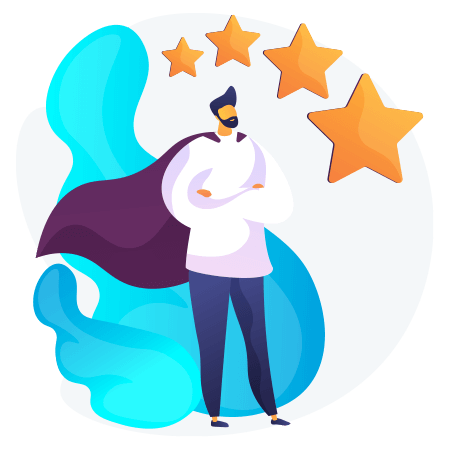 A smart solution that will make your Customer support agents as efficient as superheroes
Cempresso Customer Care is a new-concept software platform for customer support process automation and knowledge management.
Firstly, Cempresso Customer Care enables fully automated root cause analysis and diagnostics through various channels by automated data collection from all necessary legacy systems and visualization of all relevant data to the agent with exact remedy action which has to be carried out to solve customer's issue.
In other words, Cempresso Customer Care uses all relevant internal or external data sources, drives required measurements, identifies discrepancies in configurations, and prepares visualization for the agent or the customer via various channels (mobile apps, chatbot, web, IVR, etc.).
As a result, agents are driven through a unified workflow-driven troubleshoot process regardless of agent competences and knowledge, troubleshoot process is faster and consistent, automation of a rather complex process reduces operational costs and shortens agent onboarding.
Our clients reach to us when they need a solution for:
Front-line cost reduction initiatives

Replacement for existing tools being used for diagnostics and fault resolution

New self-care channels introduction (web, mobile apps, Facebook, Whatsapp, Viber, etc.)

Remote customer support tools

Root cause analysis tools implementation
Automated background investigation and root-cause analysis

Cross-functional workflow driven platform

Sessions analytics console

Optimized fault detection and troubleshooting process

Technical support troubleshoot tool with driven remedy flows
Powerful platform for complex processes
Behind a simple to comprehend and easy to interpret tool lays a powerful carrier-grade based and scalable platform, with multitenant architecture and integrated with all elements involved in the service delivery chain.
A unique domain approach enables the use of Cempresso as a unique and comprehensive end-to-end service assurance platform for all types of telecom services and infrastructure elements (fixed, mobile, etc.).
Additionally, Cempresso supports various standard protocols (WS, Telnet, SSH, SNMP, TL1, Corba, etc.), as well as drivers for connections to various vendor's infrastructure platforms (e.g. CRM, Ticketing, ACS, NEMs, etc.).
Cempresso's workflow-driven guided support flows empower subscribers and offload customer support center while at the same time do not require significant technical knowledge to design and manage workflows. Everything on Cempresso is managed through workflows in an easy-to-use drag-and-drop process design interface, making process deployment fast.
Bring the troubleshoot process to your customer
Introducing a self-care version of Cempresso to the customer brings benefits for both sides.
Providers will be able to control call inflow to Customer service simply by opening new digital touchpoints (chat, Viber, Facebook, SMS, etc.).
On the other hand, having in mind that customers don't want to wait in a queue to reach an agent, empowering them through self-service, and engaging them to solve simple issues, will make Customer service call a last resort choice.
Potential use cases:
Interaction with customers as a part of customer support flows (problem reports, automated diagnostics, troubleshooting, and remedy flows)
Interaction with the customer as a part of service fulfillment flows (e.g. service self-activation)
Information inquiries about products and services
Contextual and personalized upselling offers and promotional campaigns
Automated chatbot surveys and polls
Remote customer service
Etc.
Shorter and more efficient agent onboarding

Improved agent efficiency

Increased first call resolution

Unified troubleshoot process regardless of agent seniority, competences and knowledge
Improved service and productivity

Automated interpretation of system data and guided remedy action suggestion

Increased customer experience score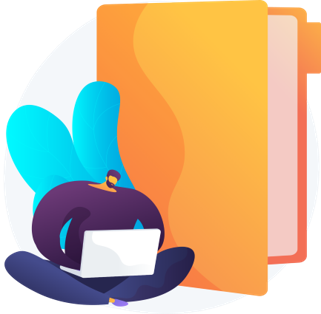 01
Automating Customer Care Troubleshooting and Diagnostics
The Cempresso Customer Care software platform automates customer support and enhances knowledge management in the evolving business landscape.
Through AI-driven suggestions and the management of simple, repetitive tasks, the Cempresso suite simplifies the way companies deliver unforgettable experiences to clients.
02
Telco Troubleshooting Automation
Over the past 15 years, Bulb Technologies has earned a reputation as a leader in broadband service management.
The company has helped communications service providers - fixed, cable, and mobile - deliver a superior customer experience while dramatically reducing operating costs.
Our Telco portfolio offers a new approach to automated end-to-end diagnostics, guided troubleshooting and analytics.