DHCP/DOCSIS Auto Configuration System
Easy and effective way of managing cable modems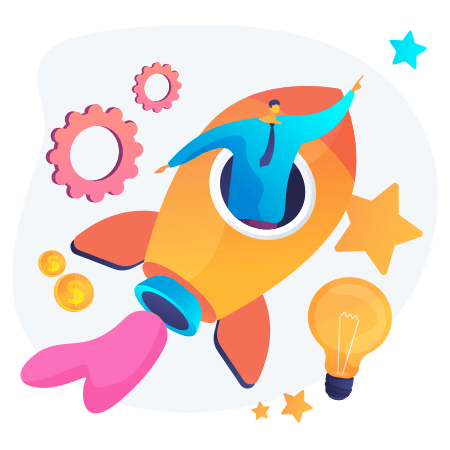 Cost-effective, flexible, reliable and future proof
Be the leading cable service provider with fully automated DOCSIS provisioning solution
DACS (DHCP/DOCSIS Auto Configuration System) is a provisioning solution for the end-to-end fulfillment of Broadband and Multimedia Services via Cable Modems management. This leading provisioning solution in SEE manages millions of cable modems, and scales from small to even the biggest networks.
Industry's leading independent DOCSIS (Data Over Cable Service Interface Specification) provisioning solution offers end-to-end CPE device provisioning, management, and multi-standard support in a centralized platform. DACS brings many benefits for cable service providers, among others: cost efficiency, flexibility, reliability, and extensive feature set.
With millions of devices under management, DACS meets the highest standards of reliability and scalability. This way, DACS can support network growth and enable efficient resource consumption, leading to cost reduction and more efficient use of available IP address space. DACS can efficiently replace any existing legacy DHCP/DOCSIS solution.
Flexible configuration and integration options, together with 24/7 professional support from a team expert in most complex integrations with various OSS/BSS systems, make DACS the best tool for the job.
Cable modem DOCSIS configuration delivery

IP Address Management (IPAM)
Advanced Monitoring and Troubleshooting

NBI for OSS/BSS integration
DACS implementation benefits:
Fully zero-touch provisioning

Scalable for any network size

Always ON DHCP packet recording
Valuable auxilliary modules

Cost savings and efficient

Easy and fast integration with 24/7 SLA support
Advanced IP Address Management (IPAM)
IP address assignment for cable modems, MTA and STB devices and PCs and routers
IPv4 and IPv6 support
IP range management: groups, classes, tags
Address assignment rules: rotate, permanent, pre-provisioned, dynamic
DHCP options management: inheritance, overriding, encoding, etc.
Complete IPAM configuration managed through the admin console
Subscriber Centric CPE Management
Multiple device identification/authorization modes supported: MAC Address, Option 82, etc.
Support for fully zero-touch CPE activation in various access network types
Relations among all CPE devices located at a single subscriber's location – cable modems, PCs, STB, etc.
Advanced and flexible configuration template engine: custom configuration files per subscriber
Automatic configuration file generation: DOCSIS, XML, TXT, etc.
Comprehensive GUI administrative console
Provisioning API: SOAP NBI Interface
Monitoring And Troubleshooting
Complete IP lease history stored in the database
Built-in SNMP agent for easy integration with NMS tools
DHCP traffic analytics to the packet level (real-time and history)
Comprehensive data model
Embedded high-performance database
All relevant data stored in the database: IP ranges, leases, logs, etc.
IP addressing reliability, data available for reporting and regulatory issues
Device inventory database: automatically collects device information from the network
Auxiliary modules
DHCP traffic and packet analytics
PCMM/COPS QoS for IPTV services
DDNS update
xDSL/FTTx CPE support
Customer care troubleshooting automation tool
Constant data collection from CM and CMTS devices