Customers and agents independent and at the same time connected
Give your customers the freedom to solve problems themselves or have a conversation with agents if they wish.
Customer service market trends and challenges call for a change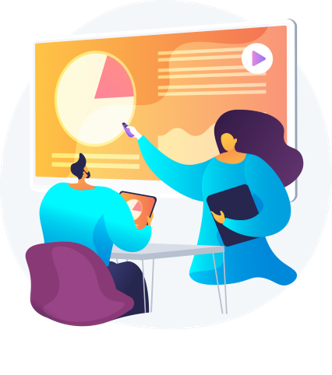 In today's world, a digital-first approach, customer service capacity, and agent skills are critical to an optimal customer experience. Even though the market is changing at an incredible pace, one thing remains the same: your customers want simple, straightforward, and convenient interactions with brands.
On the other hand, companies are experiencing shocking agent turnover – the average turnover in the call center industry is between 30% and 45%. Many agree that if you want to deliver an exceptional customer experience, you need to address the "employee experience" first and eliminate employee frustrations.
Ultimately, the customer experience, services, and support you provide to your customers will determine whether they choose you over your competitors and how loyal they are to your brand.
The solution is Digital Customer service
Seamlessly connect and empower customers and agents with the tools, information and freedom to choose preferred channel for improved customer experience
Cempresso DCS is a comprehensive cloud-based customer service solution that helps businesses bridge the gap between the financial side of operations and the need to deliver a top-notch customer experience.
Cempresso provides unified, comprehensive services across multiple digital platforms like social media, messaging platforms, chat, email, web portals, IVR, and mobile applications. It enables access to frequently asked questions (FAQ), rich media articles for an enriched knowledge base content, or even workflow-based intelligent digital wizards that can act as live, front-line agents. That enables customers to resolve issues at their own pace — while cutting resolution times for agents.
Furthermore, Digital Customer Service also provides a cost-efficient and streamlined solution to address customer service concerns by leveraging asynchronous communication via digital channels, comprehensive guided processes, and process orchestration to empower agents and reduce agent turnover.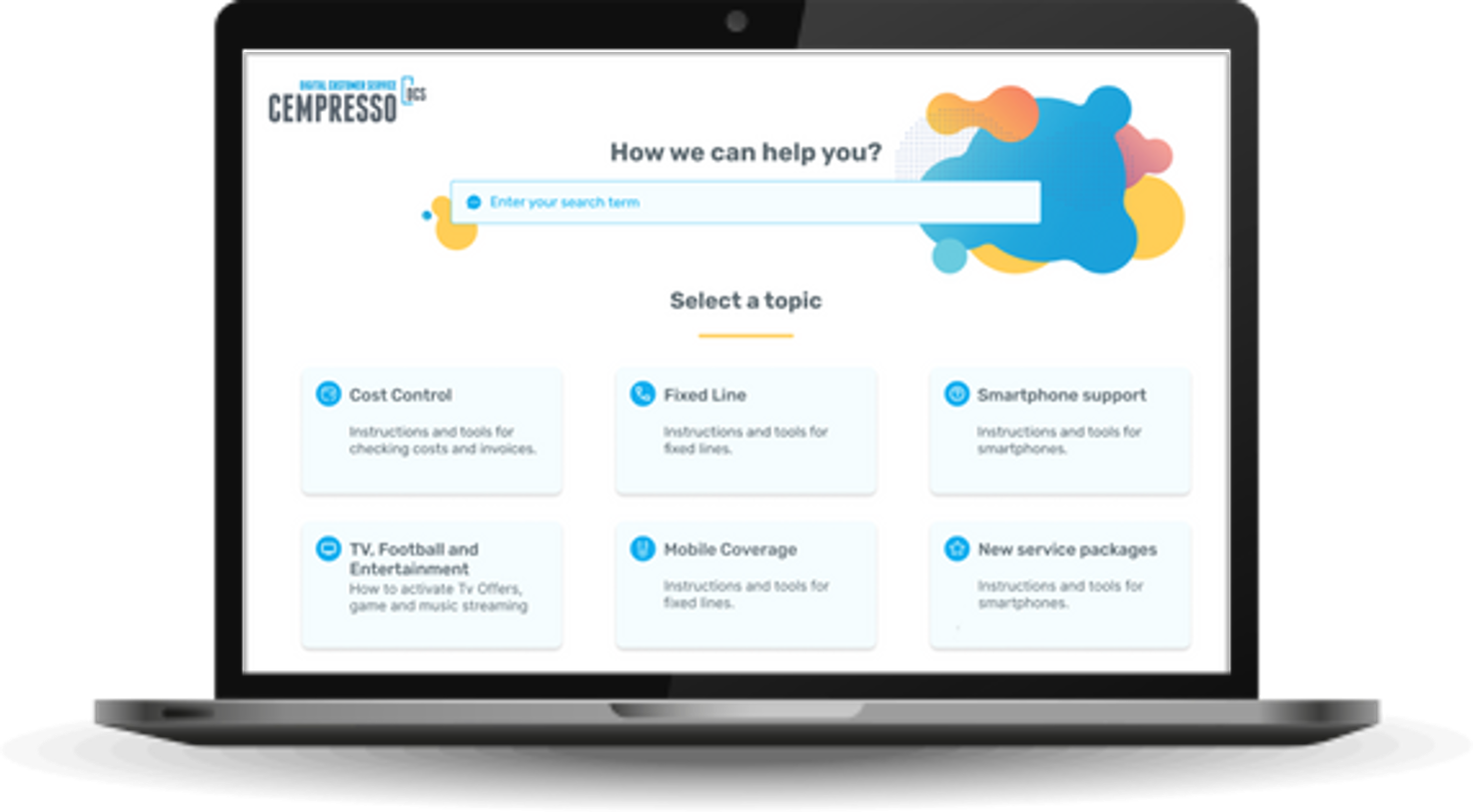 Digital Customer Service Concept & Functional Scope
Cempresso Platform Key Characteristics:
Self-service
Cempresso' s ecosystem takes a unique approach to building AI-powered self-service workflows that can guide customers to the right solution to their issues, even when those issues are complex, replacing the live agent while providing an agent-like experience.
Asynchronous communication
Asynchronous communication is a hidden gem in the CX toolbox that enables sequential, more convenient communication that relieves both employees and customers. Incorporating asynchronous communication into your CS strategy leads to more productivity and better CSAT results.
Agent guidance
Happy agents make for happy customers!!!  Cempresso makes both by consolidating knowledge in one tool, freeing agents from unnecessary stress, empowering agents to work smarter thanks to intelligent workflows, and supporting agents with an extensive knowledge base whenever they need it.
Hyper-automation
By leveraging hyper-automation, Cempresso automates what can be automated to deliver seamless self-service and agent-assisted experiences. Hyper-automation impacts all types of workflows by enabling organizations to respond smarter and faster to a range of common problems.
Cempresso DCS Implementation Benefits:
Better customer experience
Asynchronous communication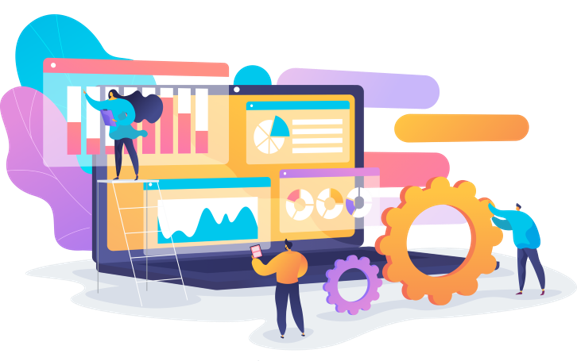 Satisfied live agents
Keep live agents in the loop

Simplify agent onboarding process and required agent skills

Automate repetitive tasks

Less call volumes and stress on agent
Higher efficiency
More efficient agents because of guidance and automation

Easier knowledge distribution

Faster on-boarding due to guidance and automation
Fast deployment
Flexible implementation in public cloud, private cloud or on-prem

Decrease level of skill requirements by implementing low code solution

Software that can be expanded in the future (if new features will be needed) – no locking of feature list
Digital Self-service channels:
Omni-channel communication management:

Using centralized AI & workflow-based communication manager that enables simultaneous awareness of interactions with a customer on all channels
Seamless handover between channels (e.g., from Viber to Web) with context propagation (there is no need to repeat already submitted information)
Supported channels (web; chatbot (SMS, Facebook, Viber, WhatsApp, etc.); e-mail; voice/IVR)

Multiple content types: Digital virtual agents/Digital step-by-step wizards. FAQ and rich media information
Digital Virtual Agents:

AI & Workflow powered self-service flows and automation wizards
Automatic escalations to live agent when the virtual agent is not capable of fully resolving the customer's request
Integration with external (back-end) IT systems for automated flows
Web-based Agent Console:
Ticketing and Case management:

Tasks orchestration (internal and external resources) and queueing
Automatic task assignments (e.g., per skill, per availability, etc.) and reassignments
Triggering of ad-hoc actions/tasks
Workflow-based process management (BPMN 2.0)
Integration with external (back-end) IT systems for automated process steps and with 3rd party systems for various functional features (e.g., digital signature, OCR, etc.)

Agent guidance:

Agents use a simple customizable user interface
360°view of the task
Guiding agents on each step of the process
Enhanced asynchronous communication:
Sequential communication with maintained context to avoid repetition
Seamless information exchange between the customer, digital agent, and agents
The communication channel is available 24/7 even if the message needs to be handled by an agent (request collection or answering to agents' questions)
For the same case (customer request) customer can use all digital channels interchangeably and the agent will still have complete context
Escalation tools and task redirection to ensure targeted response times (SLA) are met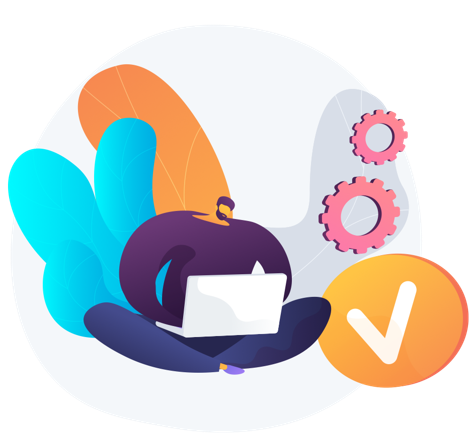 Hyper-Automation:
Automation features integrated into the workflow engine (BPMN 2.0 workflow engine)
Integration with external AI and ML systems for self-learning automation algorithms
Sharing the same information between different steps of the workflow and involved parties (customers, agents, digital agents, external system)
Machine-to-machine interactions for automation and orchestration of external systems
Simple management through the web-based admin (data drivers, business logic, script tasks, etc.)
Analytics and Reporting:
Process metrics:

Duration chart
Frequency chart
Process duration chart
Process count

Supports filtering on different attributes and parameters
Business reports
Simple low-code platform management:
All platform functional elements and features are managed through a single web-based administration console
No business logic implemented in the application source code
Integration framework

Driver (data source) management for multiple API protocols and endpoints
Runtime hot-swap driver replacement with no system downtime
Simple and seamless driver usage from the workflows

Customer web portal content management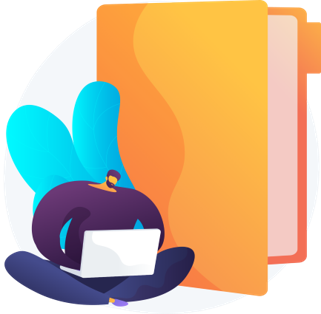 01
Cempresso platform
Cempresso Platform is a new-concept software platform for customer support process automation and knowledge management. One of its key features is that agents get the full context and AI-driven suggestions to solve problems quickly and easily with a single tool.
The Cempresso platform covers the entire interaction lifecycle (from contact center to issue resolution) and enables cross-functional process improvement and automation, digitalization, multichannel adoption, process optimization, and orchestration.
02
5 Common Customer Service Agent Frustrations
If you want to deliver an exceptional customer experience, you need to address the "employee experience" and eliminate agent frustrations first. Ultimately, the customer experience, services, and support you provide your customers will determine whether they choose you over your competitors and how loyal they are to your brand.
Our Telco portfolio offers a new approach to automated end-to-end diagnostics, guided troubleshooting and analytics.
03
The Rising Demand for Asynchronous messaging
For years, we've assumed that the key to better customer service is ensuring that someone is always available to speak with a customer in real-time.
However, as customer service demands continue to increase and expectations evolve, relying on real-time communication alone leads to long wait times and poor customer satisfaction.
In recent years, during the challenges of the pandemic, customer service representatives have been under more pressure than ever to answer calls quickly, resolve issues quickly, and keep interactions personal, while at the same time the queue of unanswered calls and messages has grown longer.
Asynchronous messaging could be the answer.
04
6 Easy Steps for Simplifying Customer Service Strategy
Customer service is becoming increasingly complex. From the countless available channels consumers now must contact your company to the endless environments you use to promote your products, there are many factors to consider.
Unfortunately, in this ever-evolving landscape, it's easy for companies to make decisions that result in customers leaving instead of retaining them. Because even though the marketplace is changing at an incredible pace, one thing remains the same: your customers want simple, straightforward, and convenient interactions with brands.
05
Level Up Customer Engagement with Cempresso
In today's business world, few things are more important than making sure your customer service strategy is up to snuff. Whether you're in the telecom, insurance, or utility industries, your customers will make their decision on whether to work with you based on the experience you provide.
To stay ahead in a world where customers expect personalized, fast, and efficient service on every platform, companies need support. In particular, brands need tools that can optimize, improve and even automate the CX journey.
As customers become more demanding, the challenges for service teams are greater than ever.
Request a Call Back
Our clients lowered call center OPEX by 25% last month, what about you?