Reinventing Customer Experience Management with Intelligent Automation
Revamp Your Customer Care with the Unique Suite that Covers All the Needs of Cable Service Operators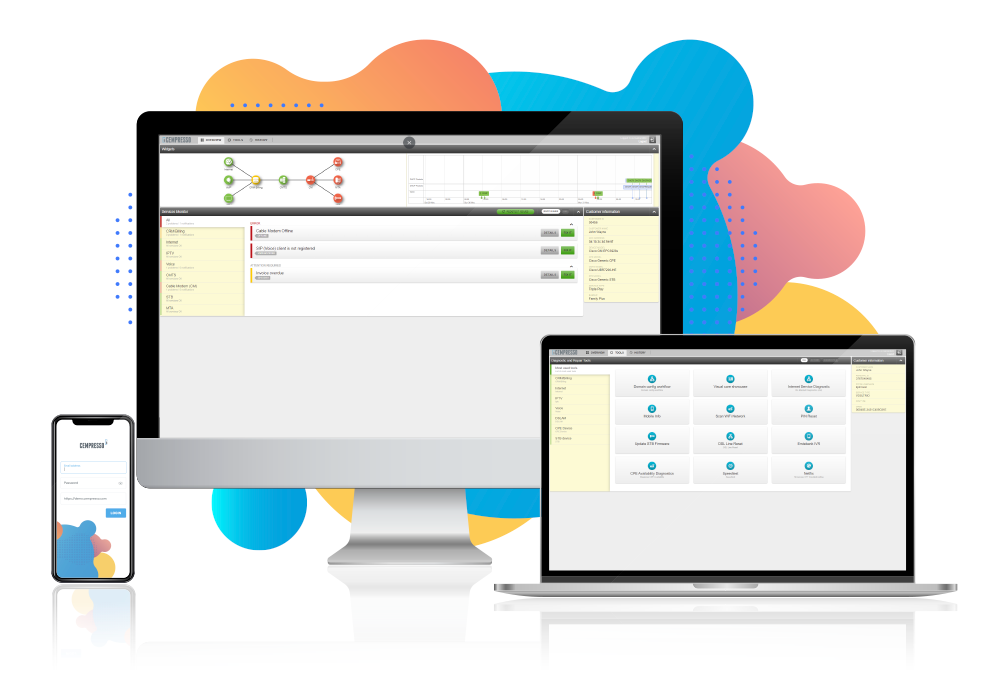 Redesign your customer support and reduce costs at the same time
Cable operators are under increasing pressure to provide excellent service with limited resources, time, and budget. As the market becomes more competitive with emerging 5G fixed operators and the economy transforms, every company needs the right strategy to deliver continuous results.
That's why we have developed a product portfolio for cable operators, a perfect combination of our solutions that covers all areas of cable operators' day-to-day business: troubleshooting cable services, analytics, proactive care, and cable equipment management.
This unique package for cable operators transforms complex, cumbersome workflows into smoothly functioning strategies for success, from customer-facing departments to field technical teams, covering all business processes from start to finish. Our solution provides cable operators with a next-generation CEM tool that can significantly increase customer service efficiency and customer satisfaction. With its unique concept and simple, streamlined, intelligent workflows, it brings significant benefits to both fixed and mobile operators.
Choose the Suite that Covers All the Needs of Cable Operators:
Service Troubleshooting
Automated customer support and advanced knowledge management with intelligent, step-by-step workflows
Automated actions and remediation via dashboard, self-care apps, and virtual agents
Analytics and Proactive Care
A unique solution that provides flexible management of all enterprise tasks and use cases, with contextual user empowerment tools, multiple role options, and a full set of analytics and tracking capabilities
Cable device management
Tailored for end-to-end multimedia and broadband fulfillment through cable modem management
Supports millions of cable configurations and meets the highest standards for scalability and reliability
Typical business areas that benefit from Cable Operators Portfolio Suite are:

Cempresso Platform Implementation Benefits: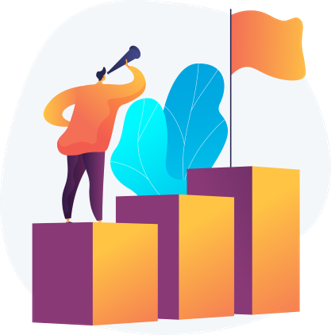 Immediate ROI:
Eliminate or reduce non-essential technician dispatches (truck-rolls)

Increase first call resolution rate (FCR, FLSR, etc.)

Reduce call times via rapid resolution

Reduce number of escalations to more expensive technical expert teams

Reduce training time for call center agents

Reduce number of repeated faults and complaints
Increase troubleshooting efficiency:
Better customer experience during service remediation process

Self-care capabilities increase customer satisfaction by empowering users to fix issues themselves rather than call the help desk

Continuous monitoring and proactive detection to resolve problems before customers experiences them
Gain recurring issues/repair history knowledge:
Fully automated troubleshooting process

Gain history knowledge about recurring issues and repair

Ensure knowledge transfer from 2nd and 3rd level to Call Centre Agents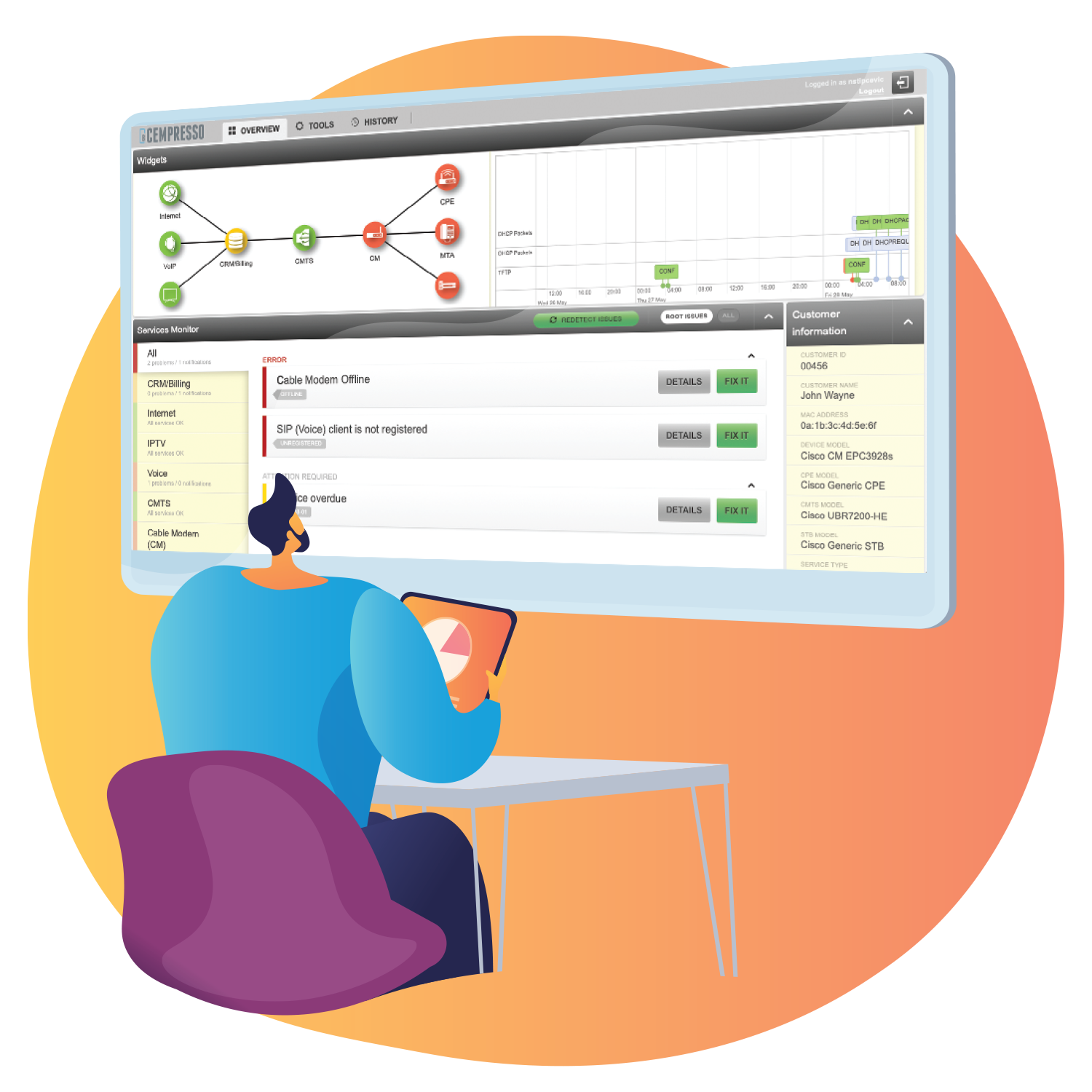 Cable Service Troubleshooting
This part of the product portfolio is provided via the Cempresso platform.
The Cempresso platform is a comprehensive solution for automated diagnosis and troubleshooting of all types of telecom services. It offers a unique consulting approach with automated background investigation and root cause analysis, 360° service visibility, and a unique approach to automated troubleshooting and guided support across multiple channel interfaces.
It is built on top of a cable service provider's infrastructure and leverages complex business logic to provide comprehensive visibility and customer experience tools across all systems.
360° Agent console for automated troubleshooting:
A customer-centric web-based application that provides automated diagnosis and troubleshooting of customer-reported issues
Provides a guided flow-through process for diagnosing and troubleshooting telecom service issues
Key use cases: Interrupted service, low downstream quality, low upstream quality, group outage detection, group fault detection, Wi-Fi configuration issues, live view of cable modem throughput, and automatic ticket creation
Field Technician Applications:
Thanks to its role-based functionality, Cempresso can be deployed in different departments by providing users with different information.
For example, field technicians can use Cempresso's diagnostic and troubleshooting solution in addition to the CSR to quickly and easily resolve customer issues.
Key use cases: Perform a real-time service check, track customer perception, check the status of key parameters, and perform final diagnostics before closing a ticket.
Selfcare applications:
Easily integrated into the service provider's web portal, mobile portal, or app on smartphones or tablets.
Empowers customer self-help through a series of guided workflows that immediately resolve issues or customize their services, which is otherwise handled by CSR agents.
Key use cases/calls: interrupted service, low downstream quality, low upstream quality, group outage detection, group fault detection, Wi-Fi configuration issues, and cable modem throughput.
Selfcare Chatbot:
Enables the creation of personalized conversational experiences within the messaging application of your choice.
Available on all channels (e.g. SMS, Viber, Facebook Messenger, or in the existing customer web portal, etc.).
Key use cases: service interruption, low downstream quality, low upstream quality, group outage detection, group fault detection, Wi-Fi configuration issues, cable modem throughput –
Live view and automatic ticket creation
Video call support (web/mobile):
Allows customer service agents to see the customer's problem in real-time and visually walk them through the solution without having to install or download an app.
Agents no longer have to rely on the customer to describe the problem.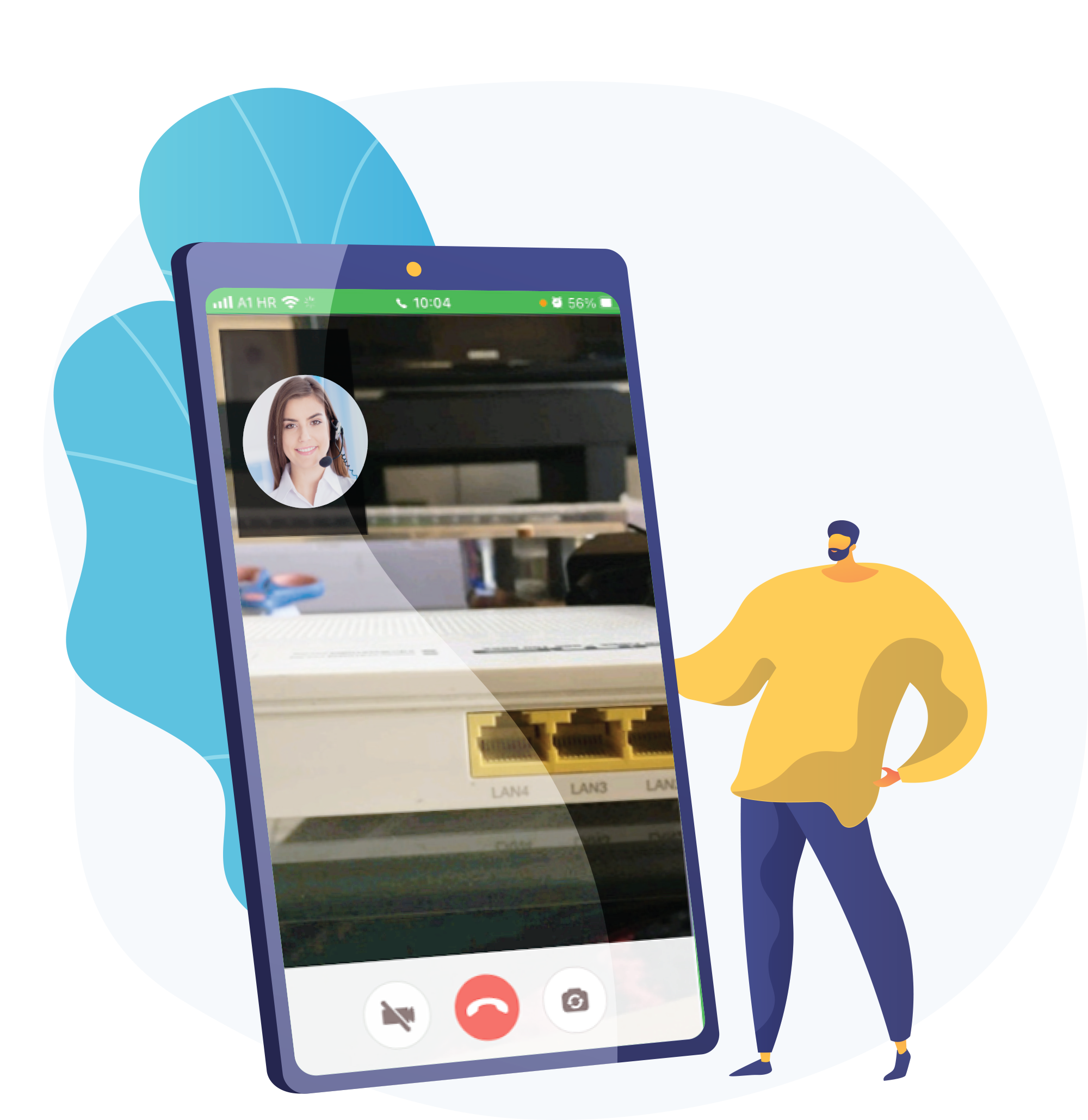 Session analytics:
Provides comprehensive insights into support process indicators (e.g., out-of-the-box indicators for average handle time (AHT), first call resolution (FCR), number of sessions per channel, and number of specific issues).
Standard reports: session analytics, agent performance analytics, customer interaction analysis, top call drivers/issues, and real-time analytics/view.
Advanced analytics and ML algorithms on session data additionally provide: trend analysis and anomaly detection
Analytics and proactive care
Bulb's analytics system improves the overall customer experience by predicting trends and identifying changes and challenges before they impact customers.
Cable operators can collect and process data from customer devices, service delivery platforms, and network elements to determine when maintenance is needed. This helps identify potential problems before the customer even notices them and enables new cost savings through hyper-automation.
Our analytics system can collect massive amounts of data from across the network and has built-in KPI and KQI calculations that provide cable operators with proactive alerts and automation triggers so problems can be fixed faster.
In general, our analytics and proactive maintenance solution accelerates root cause analysis, provides intelligent recommendations, and offers out-of-the-box templates for troubleshooting common issues.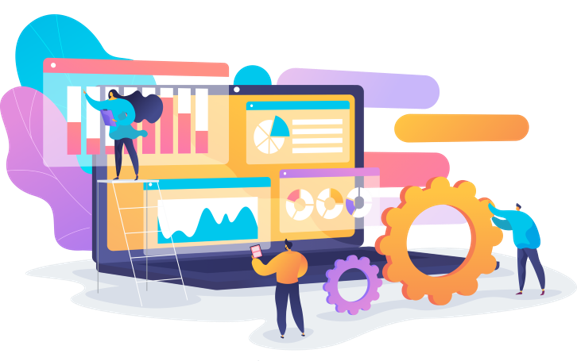 Major monitored KPIs:
Cable modem registration status events

Microreflections, PreEq strings

Power tilt across RF spectrum

Octets, delays, drops per service group

US/DS channel utilization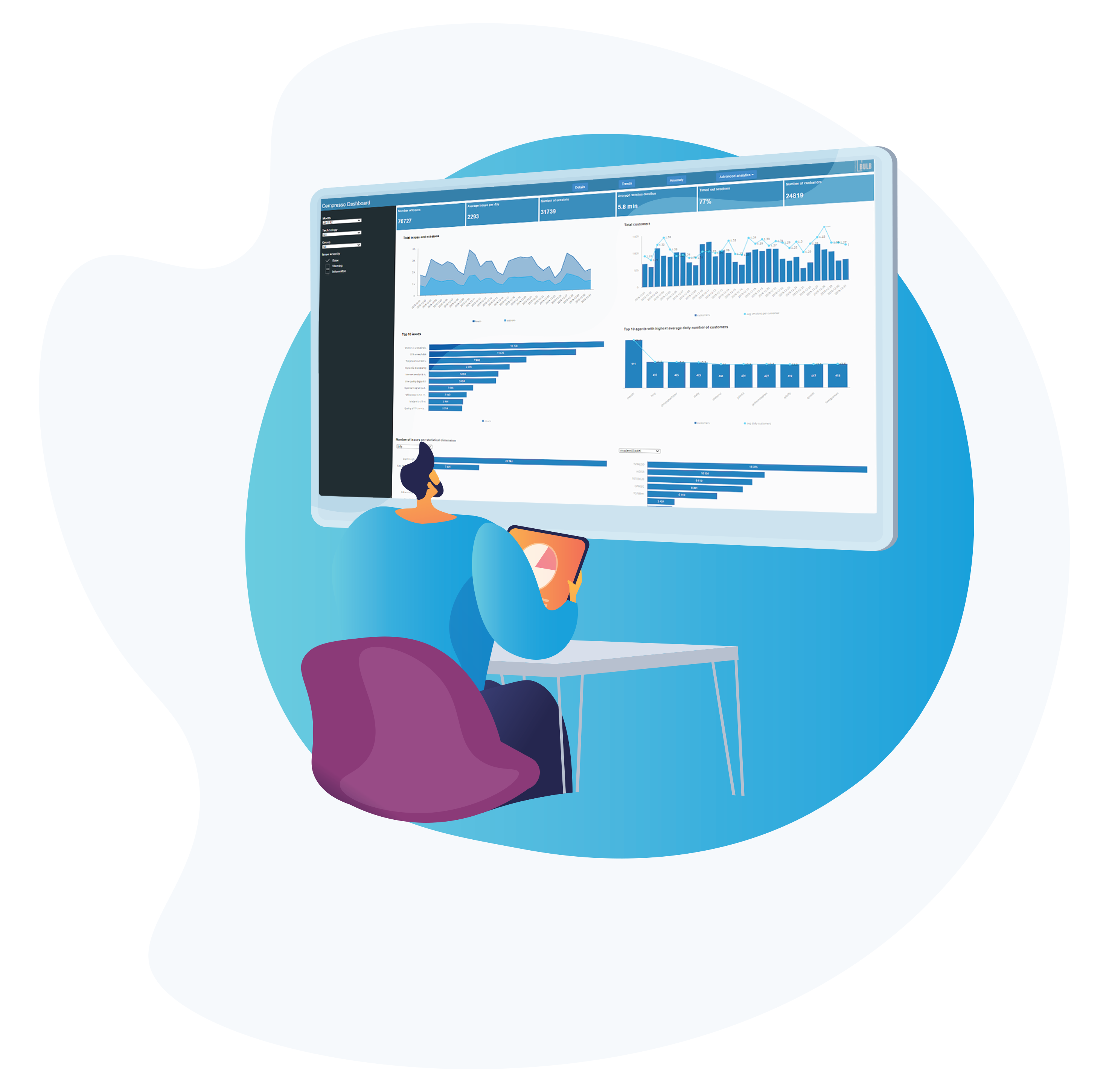 Proactive care use cases:
M2M automated proactive channel management

Pin-pointed truck rolls dispatch

Network KPI trend analysis

GSM/LTE interference detection

Detect CM registration issues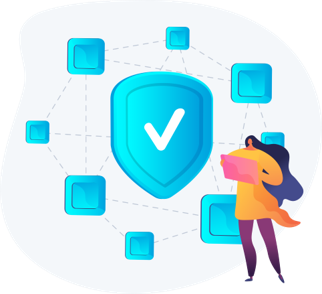 DHCP/DOCSIS AUTO CONFIGURATION SYSTEM (DACS)
Cable device management
DACS is a customized solution for end-to-end multimedia and broadband fulfillment through cable modem management. DACS already supports millions of cable configurations and meets the highest standards for scalability and reliability.
With the DACS solution, cable operators can easily and cost-effectively replace all legacy DHCP/DOCSIS systems and access flexible configuration and appropriate integration options.
The scalable and distributed market-leading DACS platform is a powerful tool for managing the various CPE/CM devices deployed by cable operators.
Our DHCP/DOCSIS AUTO CONFIGURATION SYSTEM (DACS) solution offers many valuable benefits to today's cable operators: holistic visibility, optimized portal, automated configuration, shorter time-to-market, lower operational costs, and operational efficiency.
DHCP/DOCSIS AUTO CONFIGURATION SYSTEM (DACS) FEATURES
Advanced IP address management:
IP address management is available for all types of cable modems as well as PCs, routers, STB devices, MTAs, and more. Both IPv4 and IPv6 are supported, and you can choose from a number of IP range management groups. Enterprises can set their own address assignment rules and experiment with IPAM configuration through a management interface.
Subscriber centric CPE management:
DACS provides multiple zero-touch CPE activation options and authorization modes. There is support for tracking connections between CPE devices at a site, advanced configuration templates, and automatic generation of configuration files for various cable devices.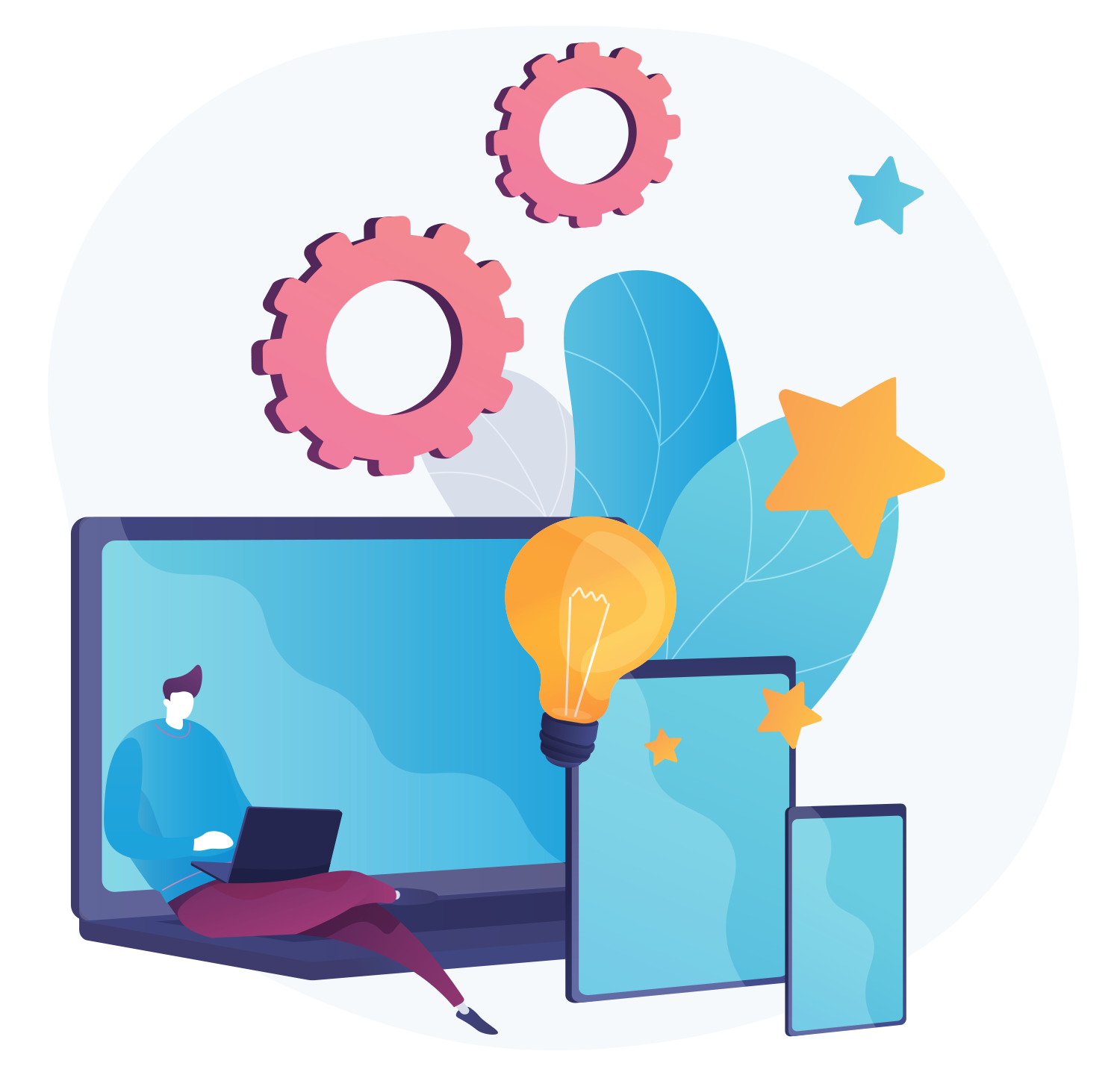 Monitoring and troubleshooting:
Manage all your IP leasing history in a central database for better monitoring. We also provide built-in SNMP agent support for easy integration with NMS tools and packet-level analysis of DHCP traffic, both real-time and historical.
Comprehensive data model:
Our high-performance database stores all relevant data securely and according to requirements. IP address reliability data is available for regulatory and reporting purposes. For absolute compliance, there is a device inventory database that automatically collects device information.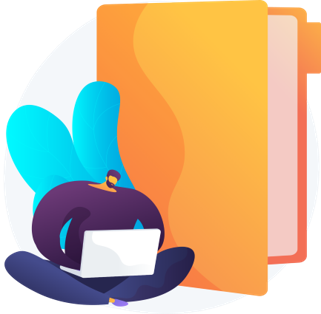 01
Automating Customer Care Troubleshooting and Diagnostics
The Cempresso Customer Care software platform automates customer support and enhances knowledge management in the evolving business landscape.
Through AI-driven suggestions and the management of simple, repetitive tasks, the Cempresso suite simplifies the way companies deliver unforgettable experiences to clients.
Telecom Industry focused?
02
Telco Troubleshooting Automation
Over the past 15 years, Bulb Technologies has earned a reputation as a leader in broadband service management.
The company has helped communications service providers - fixed, cable, and mobile - deliver a superior customer experience while dramatically reducing operating costs.
Our Telco portfolio offers a new approach to automated end-to-end diagnostics, guided troubleshooting and analytics.
Telecom Industry Focused?
03
The Ultimate Guide to Launching a Process Automation Project
As companies search for ways to make businesses more efficient, productive, and effective, automation has risen to the top of the must-have investment list. According to Gartner, between the years 2020 and 2021, the global RPA sector saw a growth of around 19.5%. Though that might not seem like a huge number, it was an increase of 7.6% in the previous year.
Automation is changing the way countless businesses operate. The question is, how do you get started with a new Process Automation Strategy?
04
Why is Customer Self-Service Becoming So Important?
In a digital environment, self-service offerings allow customers to bypass interacting with an agent and get the crucial, ultra-fast response time they desire. Today's customers can navigate digital environments and access various features on their own.
At Bulb Tech, we can help you develop the ultimate customer service solution – from self-service solutions to automation. Contact us today to learn more about what we can do for you.
05
Embracing Hyper Automation: The New Age of Intelligent Automation
Identified by Gartner as the number one strategic technology trend for 2020, hyper automation is a concept in the early stages of rapid industrial growth. Where automation leverages technology to automate human-focused tasks, hyper automation supports the rapid identification and automation of various processes via RPA (robotic process automation) and low-code platforms.
As digital transformation plans accelerate following COVID-19, organizations will demand more business process automation and IT innovation.
Request a Call Back
Our clients lowered call center OPEX by 25% last month, what about you?