We keep focus on understanding the needs of our clients and fulfilling them with top quality software products and professional services.
Let's get to know each other
Bulb Technologies is a digital automation company. For years we have been delivering software solutions for operations automation to automate and augment business processes by application of advanced technologies, including artificial intelligence (AI) and machine learning (ML).
Who are we?
Bulb Technologies was founded in 2006. in Zagreb and has been supporting digital transformations in large enterprises ever since.
Today we have more than 70 employees in Bulb, most of them engineers. Our strength is the excellent telco domain knowledge and system integration skills.
It is very significant to point out that we have secured two rounds of funding. In 2017. Venture Capital Fund invested in Bulb to support the global expansion of CEMPRESSO and Bulb's product range. In 2020. we secured an investment thanks to a strategic partnership with M + Group, the largest independent BPTO service provider (Business Process and information technology outsourcing) in Central and Eastern Europe and Asia Minor.
We are committed to continuously invest in our products and competencies.
As a member of the TM Forum, we are proud to have participated in Catalyst programs and received an award for Open AI Business Assurance Marketplace – Phase II. This Catalyst demonstrated how digital service providers can apply AI, machine learning, and API-based revenue assurance, credit management, and fraud management to effectively protect the digital business.
What do we do?
Based on years-long experience and proven capabilities to execute complicated CEM projects, we developed the Cempresso CEM product suite.
The only platform businesses will ever need – our solutions cover the entire life-cycle of interaction (from the contact center to issue solving), that enables improvement and automation of cross-functional processes, digitalization, and introduction of omnichannel, process optimization, and orchestration.
Our portfolio enables organizations to achieve various benefits, among other increased productivity and cost reduction, greater accuracy, an improved customer experience, an increase in agent satisfaction and revenues alongside improved operational excellence.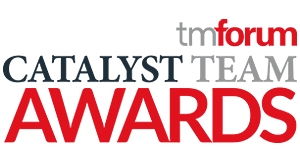 Since its inception in 2006, Bulb Technologies has earned a reputation as a leader in broadband service management with more than thirty clients around Europe, among them operators of Deutsche Telekom, Telekom Austria, and United groups.
It has helped communication service providers – fixed, cable, and mobile – to deliver a superior customer experience while drastically reducing operational costs.
Our state-of-the-art service assurance, customer experience management (CEM), device management, and service analytics solutions go head-to-head with those of the largest global software vendors.
Bulb Tech solutions are scalable and flexible – supporting any protocol, network element, or device. Besides outstanding system integration competencies in the most complex, multi-vendor network environments, we enable the complete digitization and automation of business processes focusing on customer support and communication with customers.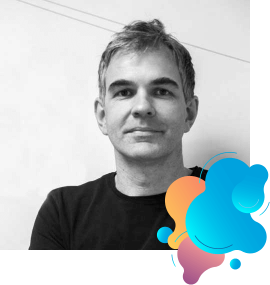 "At Bulb, we take advantage of as many opportunities with our industry partners as we can to hear first-hand from customers which features and functionality are needed, in both today's and future generation products."
Vedran Rezar, CEO
"I am proud of the achieved sustainable work atmosphere, professional growth opportunities available to my co-workers and the long list of satisfied clients whose services are being delivered assured by Bulb Technologies products and highly motivated experts."
Neven Stipčević, CTO