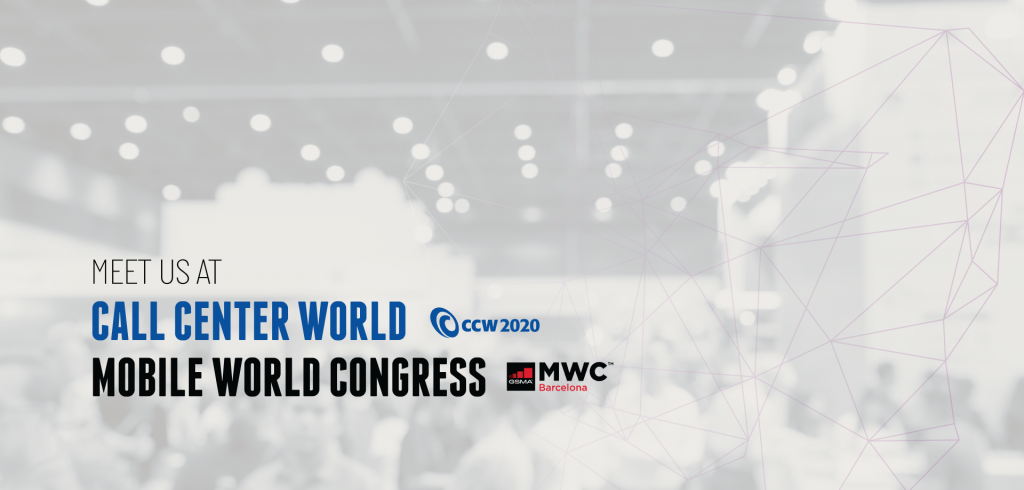 We are thrilled to announce that Bulb Technologies will exhibit at Mobile World Congress 2020 in Barcelona, as well as Call Center World 2020 in Berlin. We are pleased to invite you to join us at our stands at these important events. Don´t miss an excellent opportunity to discuss how our products achieve higher customer engagement and process optimisation for major wireline and wireless CSPs.
Last year´s MWC was all into 5G arrival and, for sure, MWC 2020 will bring updates on the same topics, with some fresh ones on top.
One topic that jumps out is customer engagement, a key battleground for brands, service providers and governments for decades. Its evolution and importance has accelerated in recent years driven by the internet, mobile and then smartphones.
To answer the demand for improved organisational agility, the issue of a shifting regulatory environment and enhanced competitive pressure, companies need a much more holistic approach to improve the customer experience and quickly address and solve customer complaints.
Challenges CEMPRESSO was designed to address.
Bulb CTO Neven Stipcevic and fellow key executives will be in Hall 7 at stand 7H22 to showcase CEMPRESSO. Do not miss an opportunity to learn how CEMPRESSO can support both wireline and wireless CSPs, regardless of their underlying business model.
If you're interested in innovation, digitalisation or customer journey, CCW is where you want to be. This well-known event for movers and shakers with ideas that are shaping innovative customer dialogue brings different topics concentrated on solving the most frequent challenges corporations struggle with today.
Across various industries, businesses are driven by omnipresent and pervasive digital services with multiple customer touchpoints – a key concern facing many of the companies visiting the show. As a consequence, service fulfilment and service assurance processes are becoming more complicated to plan, design, execute and audit, a massive concern for Service Managers.
CEMPRESSO answers these concerns with the new concept of omnichannel customer care automation platform empowered with AI methodologies.
Related posts