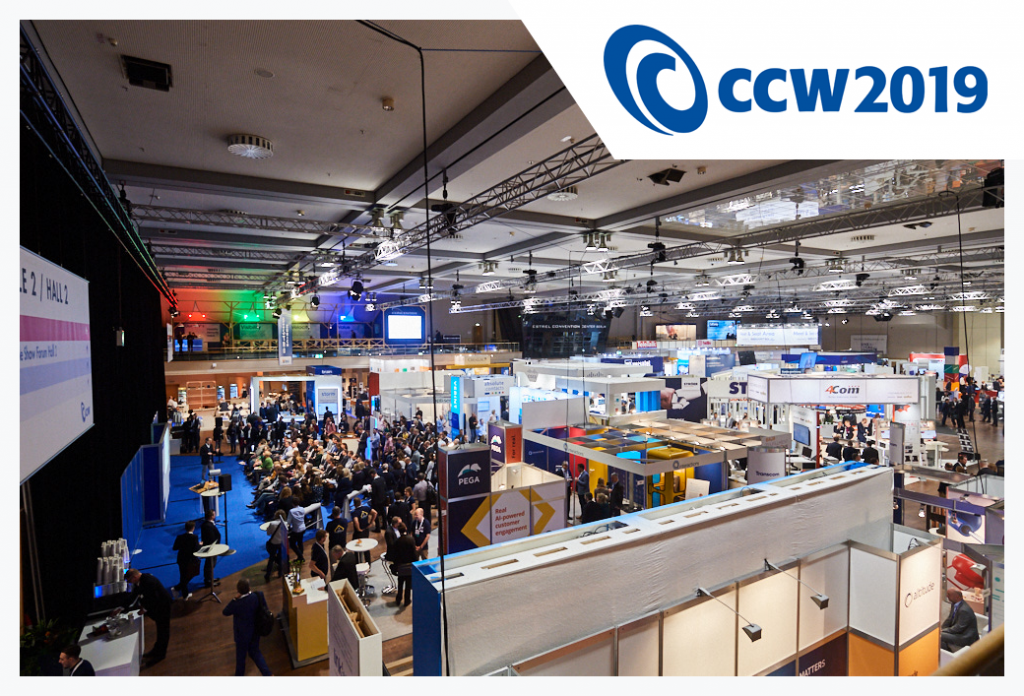 CCW-19 | Customer Care World has just shut down the lights and a number of interesting topics have appeared on stage, which we will be happy to share with our readers. Besides having an excellent event with lots of interesting conversations with prospects, partners and even competitors, the biggest value drawn from these intense three days, can be summarised in three words: "conversational, real time, conscious". Let me delve a little bit further in the topics and explain – at least from our viewpoint – why those matter to us and to our presence in this market.
Conversational:
We noticed an enormous attention to this topic – which goes well beyond the Chatbots and the Omni-channel claims. We as human have the ability to recognise and adapt to context changes pretty well; the highest priority we noticed in this year edition was the ability to support context changes well, while remaining focused on the specific Use Case for which the conversational capability has been implemented. The underlying technology and process integration fabric will be essential to deliver this flexibility.
Real-Time:
From small service providers to large market leaders the key to a successful customer engagement has become the ability to drive intelligence from the plethora of data sources that the digital economy brings to the enterprise. Not just business intelligence, but customer intelligence on the many untold reasons why an interaction is started or not started. Contextual advices on the screen of the contact center agent are more and more frequent, supporting not only the conversation script but also the emotional channel that's created between customer and agent. Interesting innovations come from solution that hack the voice of the agent to adapt to the emotional state of the conversation.
Conscious:
The adoption of extremely powerful technologies that drive from the AI domain exposes a number of risks to the Enterprise. The more we humanise the machines the more we need to invest in the domain of transparent decision support or – like it is now referred to – Explainable AI ( XAI ). Even if this is the strategic vision, some risk reduction technologies are available to address some near time problems related to compliance and privacy protection.
All in all CCW-19 has been a motivating event and a great gathering of industry players which brought a number of useful inputs for Cempresso roadmap and reinforce our belief that the Cempresso suite is fit to the challenge.

Related posts