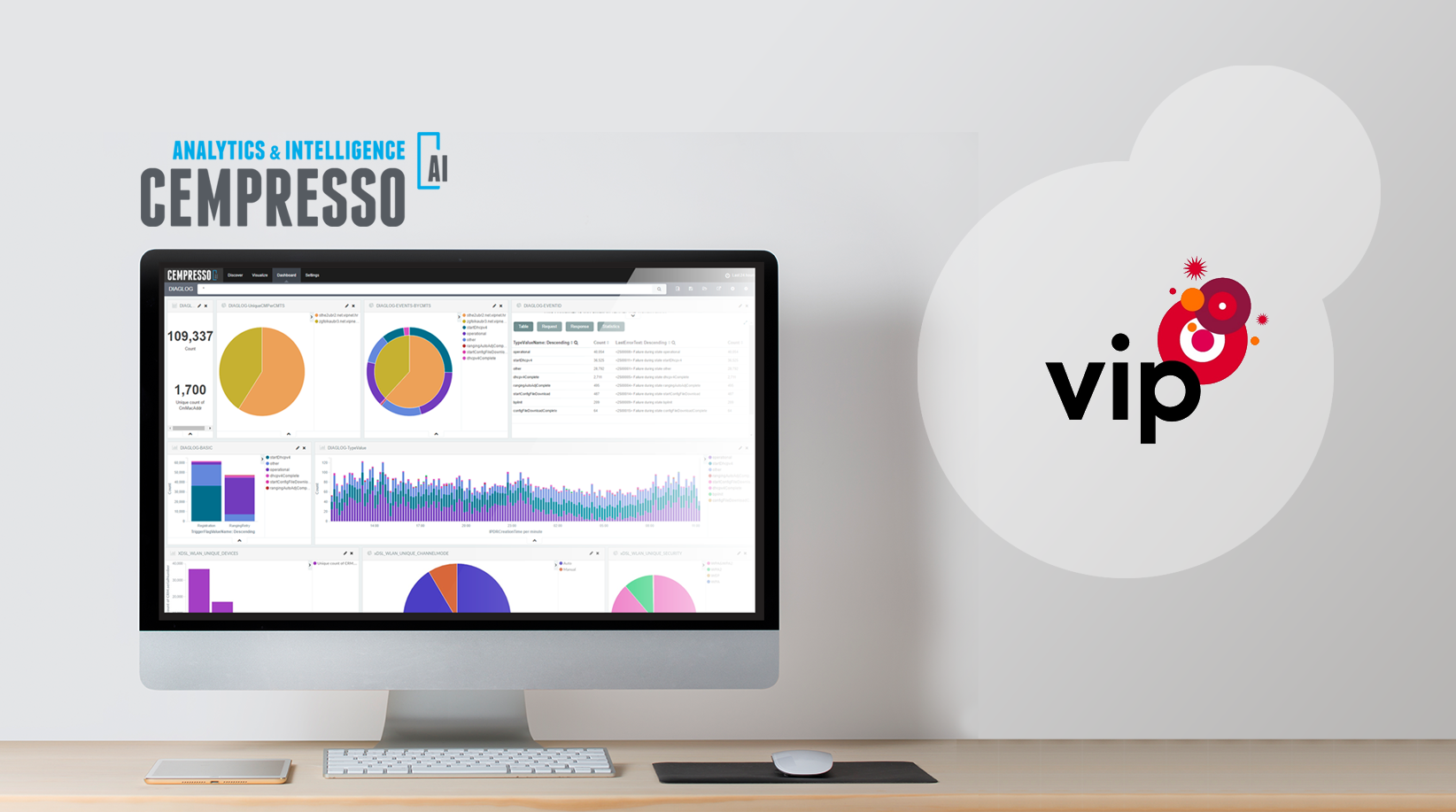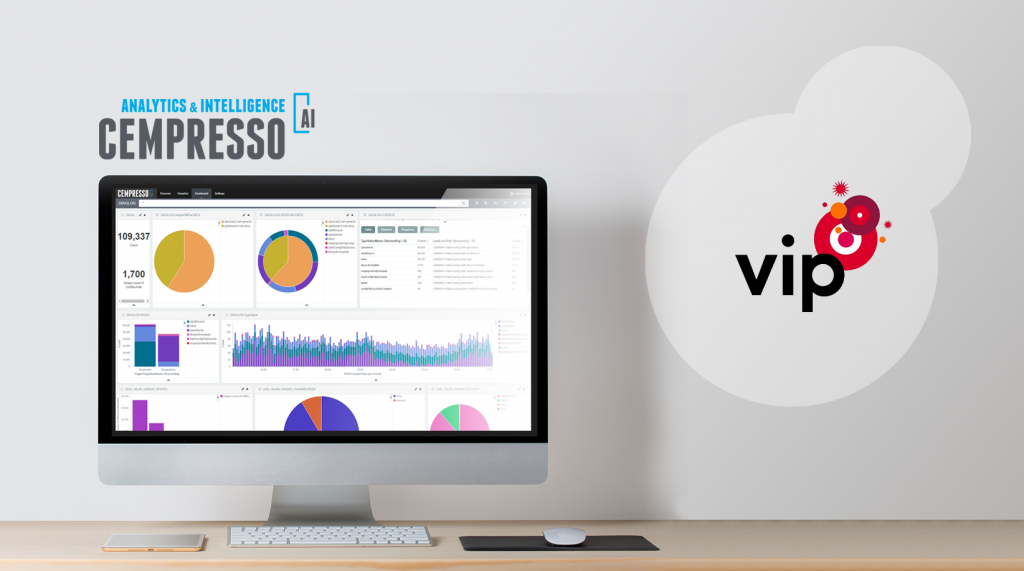 Bulb Technologies, a leader in service management and customer experience solutions, today announced that One.Vip has selected its service quality and network infrastructure analytics solution, CEMPRESSO Analytics and Intelligence (CEMPRESSO AI) to improve customer experience levels. One.Vip, part of the A1 Telekom Austria Group, is the premier telecoms operator in the Republic of Macedonia where it serves around 1.2 million users under the brand name, Vip.
A scalable big data solution, CEMPRESSO AI will enable Vip to become proactive about solving performance issues, making it aware of, and solving problems, before receiving a call from a disgruntled customer. By collecting and constantly processing massive amounts of data from customer devices, network elements, service delivery platforms, operations support systems and business support systems (OSS/BSS), CEMPRESSO AI generates actionable insights that trigger appropriate and timely technical operational responses, driving proactive performance maintenance and enabling a more personalised customer care experience.
Through CEMPRESSO AI's automated platform, which will sit on top of One.Vip's existing infrastructure and collect data from both its network and the home network, the operator will be able to understand exactly what is happening on a granular level. This will provide One.Vip with automated data-driven diagnostics, processing, and troubleshooting, which will be invaluable in enabling it to become proactive and reduce the number of technician call outs – essentially solving issues before they are even noticed by its customers. The operator's ultimate goal with the Bulb deployment is to increase customer satisfaction levels regarding network performance and gain insights on which to base its customer engagement marketing.
Today's customers demand a high quality omni-channel experience with joined-up and personalised customer care. According to customer experience (CX) consulting firm, Walker, a positive CX will soon overtake price and product as the main reason consumers choose a brand. This means operators must automate the processes that enable them to deliver a high quality of experience (QoE) as relying on personnel and manual processes will be too expensive to be viable. An end-to-end network data analytics capability is crucial for shining a light on what the customer is experiencing from their network – things like availability, dropped calls and quality of calls. Not only does this data enable problems to be solved efficiently, before their impact becomes too big, but it allows for rapid provisioning of new digital services.
CEMPRESSO AI goes beyond other CEM analytics products on the market, providing true 360 visibility to generate insights from all telco infrastructure elements that have an impact on customer experience. Capable of massive volume data collection from the entire network including processing, enrichment, and storage; KPI/KQI calculation with flexible reporting and a visualisation engine; the acceleration of root cause analysis, and is scalable for deployment on biggest networks.
The CEMPRESSO AI solution at Vip will consist of a Data Over Cable Service Interface Specification (DOCSIS) with an Internet Protocol Detail Record (IPDR) Collector as the AI component to ingest, process/transform, store and mediate IPDR xDR messages (events and various performance metrics) between the cable modem termination system (CMTS) and OSS/BSS systems. Data from xDSL customer premises equipment (CPE) and DOCSIS CM Performance Data Collection will also be part of the overall AI presentation for visualization. Phase one of the installation at Vip will cover diagnostic log/building of flap lists (a flapping cable modem has intermittent connectivity problems); cable modem registrations status; CMTS upstream utilisation' CMTS downstream utilisation (wideband groups) and cable model upstream statistics (CER/CRR KPI).
"In today's market, operators must stop being reactive. If they wait until a customer calls to report an issue before starting to solve it, they are already failing. Operators need a system that proactively and instantaneously detects customers' issues, before they are called, and automation is the answer," says Vedran Rezar, CEO at Bulb Technologies. "CEMPRESSO AI gives operators such a deep and comprehensive level of analytics and intelligence from across their entire network to enable them to benefit from proactive alarms and automated actions based on generated insights – it's a real game changer."
Related posts