HT Mostar customer care to be powered by the Cempresso platform from Bulb
Zagreb, Croatia – April 24th, 2022 – Bulb Technologies, a software company specializing in the digitalization of customer support and customer engagement, is proud to announce that HT d.d. Mostar, a national operator in Bosnia and Herzegovina, has decided to deploy Bulb's Cempresso automation platform to streamline and improve the customer experience. Bulb Technologies will enable HT d.d. Mostar to automate its customer care services, introduce new digital channels, and increase the efficiency of its troubleshooting process.
As a next-generation solution, Bulb's Cempresso Suite offers a new approach to automated end-to-end diagnostics, guided troubleshooting, and analytics. Based on a comprehensive automation framework, Cempresso provides step-by-step guidance to customer service representatives and empowers end customers to troubleshoot issues themselves via a self-service interface on their smartphones.
Draženko Pažin, Director of Network Planning and Development: "Our goal is to provide our customers with an exceptional customer experience. Additionally, we aim to equip our customer care representatives with new automation solutions to ensure we can respond to the ever-changing needs and requirements of our customers. We want to continue to be a recognized customer-focused company, and our collaboration with Bulb Technologies will move us forward on that path."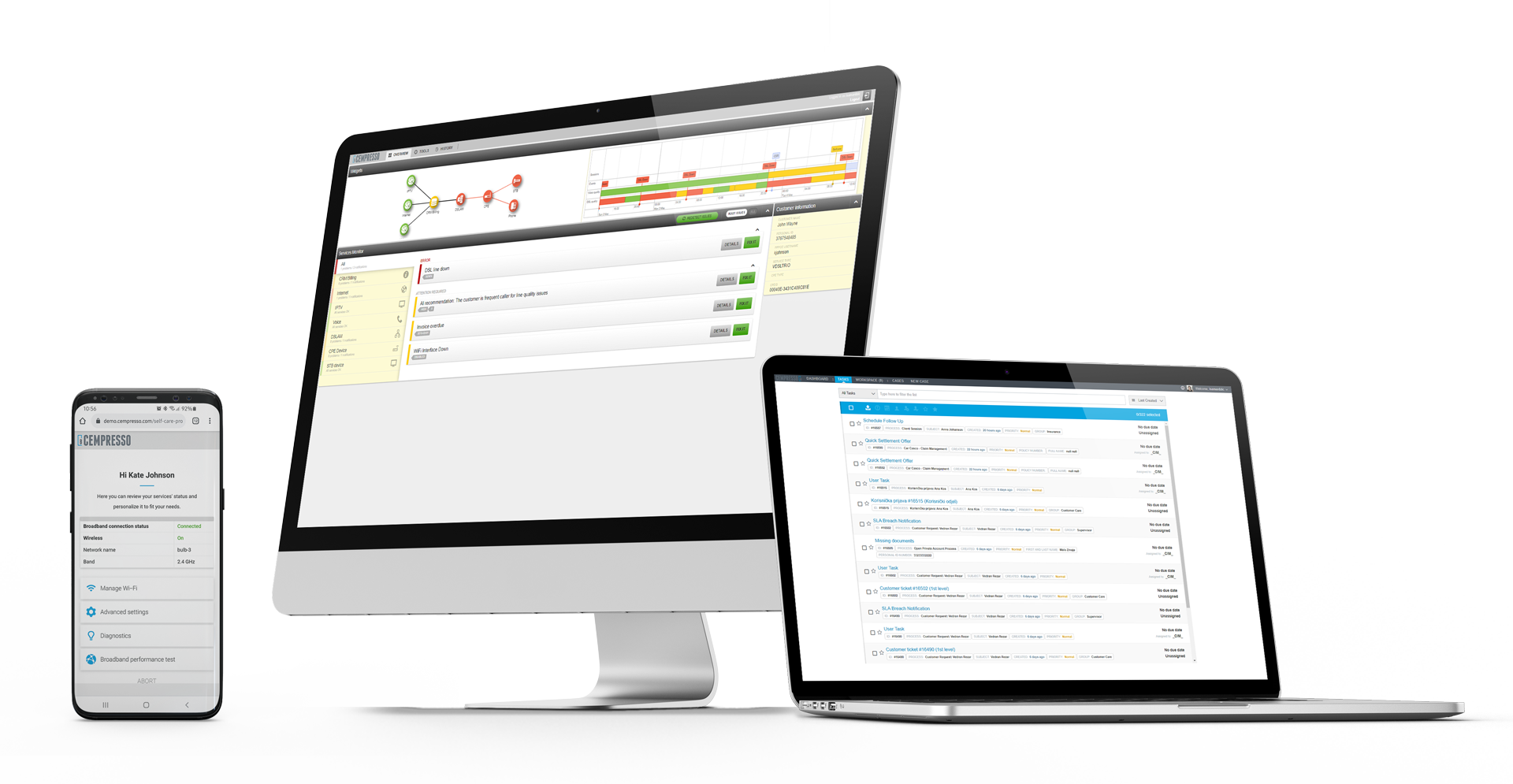 For more than 15 years, Bulb Technologies has helped more than forty customers across Europe, including operators Deutsche Telekom, A1 Telekom Austria, and  Telecom Italia TIM (fixed, cable, and mobile operators), deliver a superior customer experience while dramatically reducing operational costs. Bulb's state-of-the-art solutions for service assurance, customer experience management (CEM), device management, and service analytics have been validated by the leading operators in the region.
" We are very proud to partner with HT Mostar on their journey to deliver a world-class customer experience," said Neven Stipčević, CTO of Bulb Technologies. "HT Mostar is one of the leading providers in Bosnia and Herzegovina, respected for its commitment to customer experience and world-class service. Our mission is to equip telecom operators with tools that help them increase efficiency and satisfaction while reducing costs. That's why it's exciting to work with an operator whose strategy is clearly focused on ensuring a high level of customer service and simplifying processes – goals that align perfectly with what Bulb can provide."
About HT Mostar
As of January 1, 2003, the independent operation of Hrvatske telekomunikacije d.o.o Mostar (HT Mostar) began, which thus became one of the three national operators in Bosnia and Herzegovina.
HT Mostar provides a wide range of services, which are intended for both private and all business customers who want to modernize, improve, and enhance their business.
Through constant technological development, investment in infrastructure, resources, and professional staff, as well as the use of modern technology, HT Mostar provides its customers with a wide range of telecommunications services and fast and quality connections with the world.
About Bulb Technologies
Bulb Technologies, a part of M+ Group (XZAG:MRUL), is a software company focused on the digitalization of customer support and customer engagement through solutions for customer-facing departments and self-service applications. For years, we have delivered business automation software solutions to automate and improve business processes with advanced technologies. Bulb's portfolio enables businesses to achieve various benefits such as higher productivity and cost reduction, greater accuracy, improved customer experience, higher employee satisfaction and revenue, and improved operational excellence.
Please visit bulbtech.com for more information. Follow us on LinkedIn.
Related posts