Customer Experience - the number one concern for any business owner today
Not only are 86% of buyers willing to pay more for an excellent customer experience, but the more an item costs, the more they're happy to pay. Investing in happy customers is how you attract loyal clients, outshine the competition, and build your brand reputation.
The only problem? Delivering the kind of meaningful experiences customers expect is easier said than done. In today's digital landscape, your customers are approaching you on multiple platforms, demanding faster service than ever, and they're often less likely to accept mistakes too.
In a world where it's much cheaper and easier to retain a customer than acquire a new one, the following digital strategies could be the key to convincing customers to stick around.
1. Create Digital Feedback Loops
If you want to improve customer care for your audience, the most important thing you can do is find out what matters to your clients. If you've ever finished a conversation with a chatbot and been asked to rate the experience on a star system from one to five, or you've received an email asking, "how did we do?" after a call, you're already familiar with feedback loops.
In today's omnichannel environment, company's need to ensure they're asking for feedback on every channel, from the live chat service, all the way to the video conferencing session. To boost your chances of convincing customers to actually give you valuable feedback, follow these tips:
Automate it: Set your virtual agents up to automatically request a rating or piece of feedback every time you want feedback from your customer.
Make it simple: Everyone's in a rush these days. Make it quick and simple for your audience to feel like their voice is being heard, by asking minimal questions.
Evaluate with AI: Use your AI systems to determine which issues and comments are most common among your customers, so you can work on the right improvements first.
Part of your digital feedback strategy will also mean setting up analytics and reporting tools which can track common industry metrics for you. It's important you can keep an eye on your call quality, data speeds, and other issues that may be affecting end-user outcomes.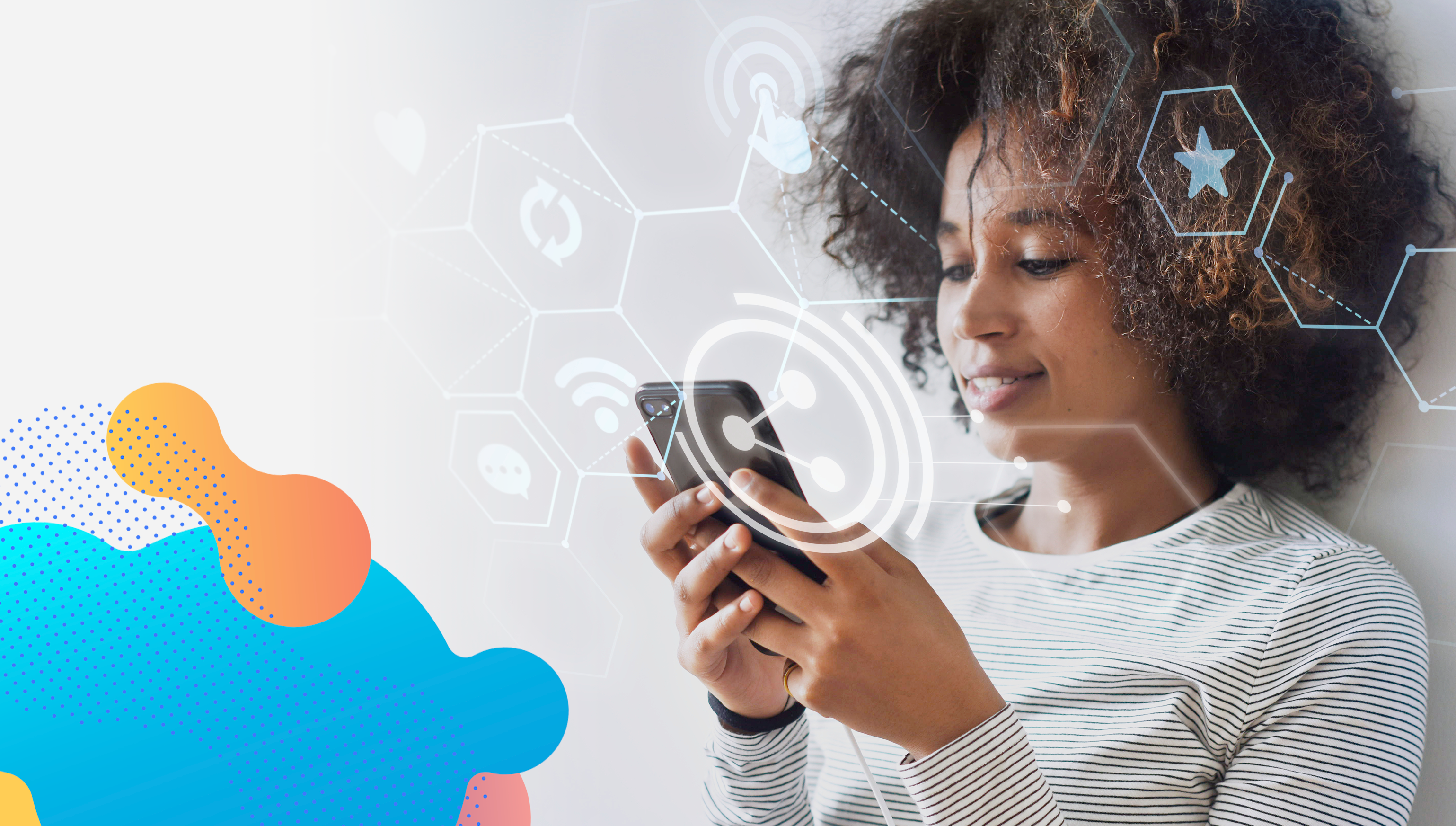 2. Invest More in the Right Channels
Omnichannel isn't just a buzzword in today's marketplace – it's a must-have. Your customers in every industry expect you to be available on the channels they use. This means that if you're still just providing audio experiences through telephony, you could be driving your clients away. According to Adobe, companies with the best omnichannel customer engagement strategies have 25% higher close rates, 10% increases in average order, and 10% higher year-on-year growth.
So, how do you use your omnichannel service to really ramp up customer service? Easy? Start by speaking to your audience and learning which channels they use most often with your available analytics. Analytics tools in your contact centre and customer service environment should give you a better idea of where you should be focusing your time and budget.
Every channel you introduce should offer the same quality of service for your customer. This means making sure you're doing everything you can to improve network performance for better connections, maintain high-quality audio, and boost the video quality. Your customers aren't going to think you offer a great "omnichannel" experience if the only way they get a fast response to their queries is when they call your contact centre. Be consistent!
3. Unlock New Levels of Self Service
Self-service is becoming a pretty common part of the customer service environment. As a consumer, how many times have you looked up a solution to your problems online, rather than calling a contact centre? During the pandemic, this self-service behaviour became even more common, as most companies were dealing with long call queues and higher demand.
Improving customer service with self-service options doesn't just mean adding an FAQ page to your website or building a basic bot. It's time to dive deeper into what you can actually give your customers to empower them when they're having issues. For instance, can you provide an online portal where your B2B customers can troubleshoot and resolve common problems on their own?
A digital self-service environment for troubleshooting and diagnosing issues might seem a little daunting at first, but it's much better than having your customers constantly waiting around for a member of staff to be available. More self-care options also mean less pressure on your teams, so they can focus more completely on addressing serious problems carefully. The more options you give your audience, the more likely they are to trust you too, as self-service troubleshooting and diagnostics tools can contribute to a brand reputation for transparency.

4. Evolve from Automation to Hyper Automation
Automation has become one of the most powerful tools for customer experience enhancement and business development in recent years. You've probably already got some examples of automation in your workforce, like RPA tools that automatically upload useful information from a call into your analytics system or services that intelligently route customers to the right agent based on needs.
According to Gartner and other market-leading analysts, the future of customer service will be enhanced by "hyper automation" – the next level of the automated workforce. Hyper automation is all about connecting various processes, people, and things in the digital landscape, to streamline the way your business works.
With hyper automation, you can remove some of the more complex repetitive tasks from your team's to-do list and create workflows where everyone gets more done. The aim of hyper automation isn't to replace the modern workforce, but to empower them towards better service. Imagine how much more you could do to support your customer if you didn't have to worry about changing a support ticket's status, searching for times on your calendar for a follow-up meeting, and issuing instructions to engineering teams, for instance?
5. Predict the Problem Before it Happens
One of the best things about AI and analytics in the workplace is that we can now manage and learn from more data than ever before. With an analytics system in place collecting information about your customers, the tools they're using, your marketplace and more, you can potentially get one step ahead of problems before they ever occur.
AI solutions can use huge amounts of data in your business landscape to evaluate trends and figure out which actions or outcomes indicate an incoming problem. This means great things for service providers keen to offer a high Service Level Agreement. You can implement analytics strategies and build a service performance dashboard which indicates when service levels are about to drop.
Predictive analytics means that rather than waiting for a problem to happen and then responding as quickly as possible, you can actually stop potential issues from occurring altogether. At the very least, you'll be able to pinpoint the source of problems faster, so if something does go wrong, you'll be able to jump in and rectify the issue before your customers even have a chance to call your support team. It doesn't get much better than that for today's customers.
6. Adapt your Strategies to Your Industry
Finally, remember that although the customer experience landscape is seeing a lot of over-arching changes to things like digital channels, customer preferences, and expectations, there are some unique nuances to consider too. For instance, the things your customers consider to be the most important to a great experience in the financial sector might be very different for those in the health landscape.
For healthcare companies, the key to a good service could be a HIPAA compliant solution that delivers speed to agents, so they can deal with patient problems fast. In the banking and insurance industry, the focus will be on accessing tools that can process large amounts of information quickly and accurately, with minimal risk of error.
If you're building a new CX strategy for 2021 and beyond, the best thing you can do to appeal to your target audience and strengthen your brand reputation is work with the right partner. Working alongside a digital technology provider who understands not just the latest trends in CX but your industry too will be essential.
Going forward, companies keen to accelerate their investments in CX will discover they can often accomplish more when working with vendors who know the unique requirements of sectors like telecommunications, banking, utility management. It's even better if your vendor can give you ways to integrate tools and services unique to your business into your customer service plan.
Improve Your Customer Experience Strategy Today
Customer experience has stood out as the main point of differentiation for brands for some time now. However, it's only recently that we've begun to discover just how much we can upgrade the customer experience by embracing digital tools.
Aside from following the tips above, make sure you have best practices in place to keep optimizing and improving your customer service. Listen to your audience, your employees, and the trends of the marketplace to make sure you don't fall behind the competition.
Related posts