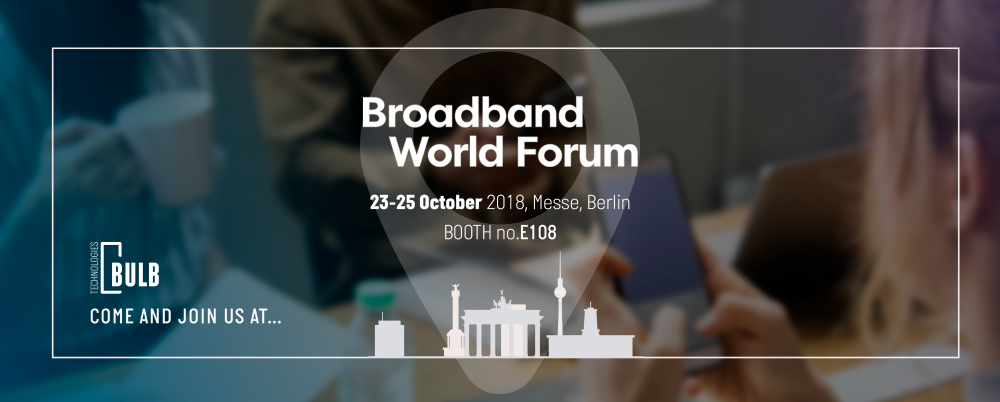 From 23-25 October, the Bulb Technologies team will head to Berlin to attend Broadband World Forum (BBWF), the world's largest event entirely dedicated to network infrastructure.
This event is the place to be to find out what's hot in the industry – where we can meet and exchange ideas on how to upgrade and improve today's networks to fit with customers' needs and the fast evolving technology.
You will be able to hear how Bulb Technologies can help you handle today's common network issues, such as bad DSL lines or bandwidth overutilization quickly and efficiently. You will also be able to see a brand new demo of Bulb's CEMPRESSO Active Care – the ultimate solution to solve your network and infrastructure issues before they affect your customers!
If you would like to join us and learn how customer experience is key to building the network of the future, you can register here, drop by our stand (E108) or arrange a meeting with a senior executive from Bulb Technologies by clicking HERE .
We hope to see you there!
Related posts