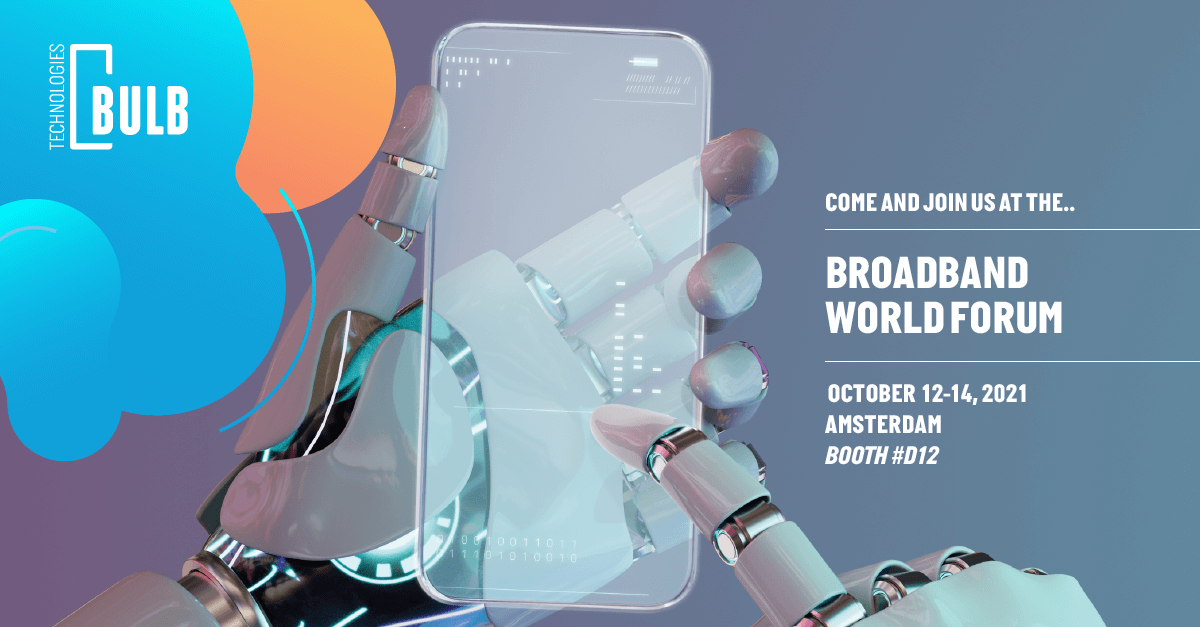 On October 13 and 14, the Bulb Technologies team will be exhibiting at Broadband World Forum (BBWF), the world's largest event dedicated exclusively to network infrastructure.
This event is the place the right place where senior executives from fixed, mobile, cable, and OTT operators all around the globe participate to shape the future of the broadband industry. It's a place to meet and share ideas on how to upgrade and improve today's networks to meet the needs of customers and rapidly evolving technology.
You'll learn how Bulb Technologies can help you quickly and efficiently solve today's common network problems like poor DSL lines or excessive bandwidth utilization. You will also be able to see a top-notch demo of Bulb's Cempresso – the ultimate solution for automated diagnostics and troubleshooting designed to support customers as well as telco operations!
If you'd like to be there and learn how customer experience is the key to building the network of the future, you can register here, stop by our booth (D12), or schedule a meeting with a Bulb Technologies executive by clicking HERE.
We hope to see you there!
Related posts