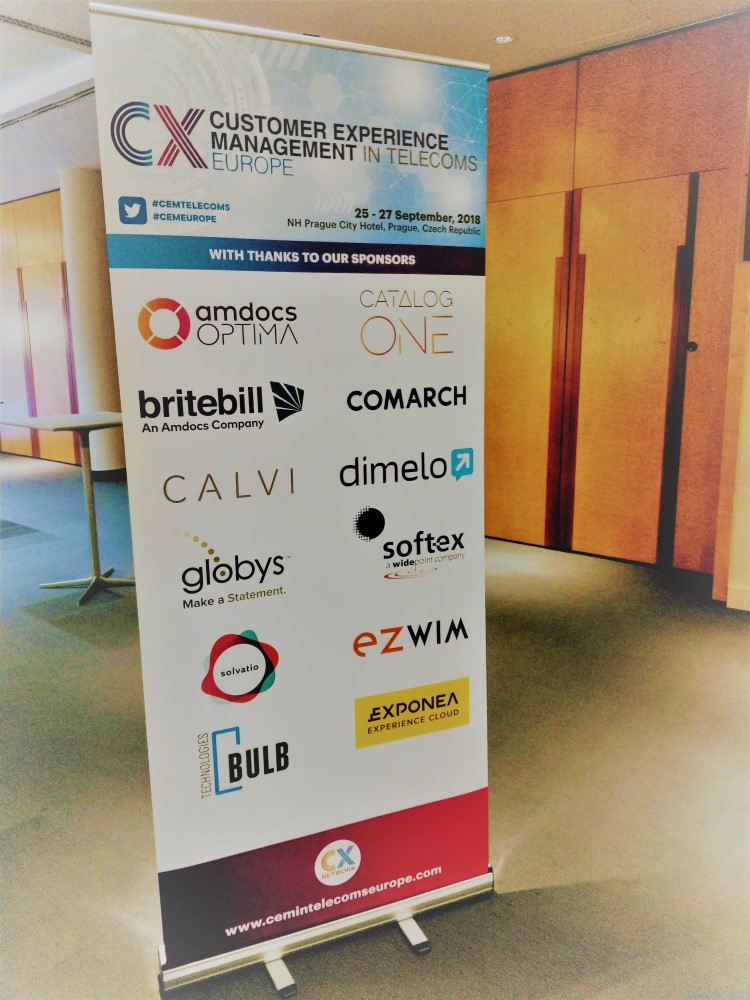 Customers today are no longer as brand loyal as they used to be. They shop around more than ever, can easily compare products and have increasingly high expectations. Check out our 4 key elements to improving customer experience (CX) here, where we argue that CX is the the true differential for competitors. It was interesting to hear stories from industry players when I attended the Customer Experience Management in Telecoms Europe event in Prague last week, from supplying the customer with new innovative services to addressing key customer experience problems.
This has started to see Communication Service Providers (CSPs) implement measures to be more properly aligned with any news they need to share with customers, including supplying new innovative services. Some CSP's are really driving transformation by instilling a culture of customer experience throughout their organisation which will cause a major domino effect for competitors and other industries to follow the trend in becoming customer centric. It's not easy, but it is a major differentiator.
What the event made clear to me is that the telecom industry is now coming to the realisation that a whole new business model is critical to survival and growth in the digital marketplace. To stay ahead of the curve, CSPs now must plot a course towards becoming digitally-savvy. The mobile landscape has changed dramatically and CSPs are fine-tuning their businesses, and their network infrastructure, to cater for the digital needs of the data-hungry customer. This is a journey – moving from a CSP to a DSP (Digital Service Provider). Enriched data collected across service delivery touch points are available and these valuable insights can be used both on-demand or part of a proactive process which not only leaves the customer with a warm glow but also reduces costs for CSP's and in some cases leads to an upsell.
There is also the speed at which new propositions and products can be rolled out that sets DSPs apart; they are more agile and development cycles are much shorter and cheaper, therefore all-round they are far more profitable. We are not talking about reinventing the wheel as the tools are available today – it's all about applying them correctly.
Customer Experience Management in Telecoms returns to London early 2019 – I'll certainly be there and will keep my eyes closely fixed on how well operators are moving along in their journey towards becoming DSPs.
Related posts