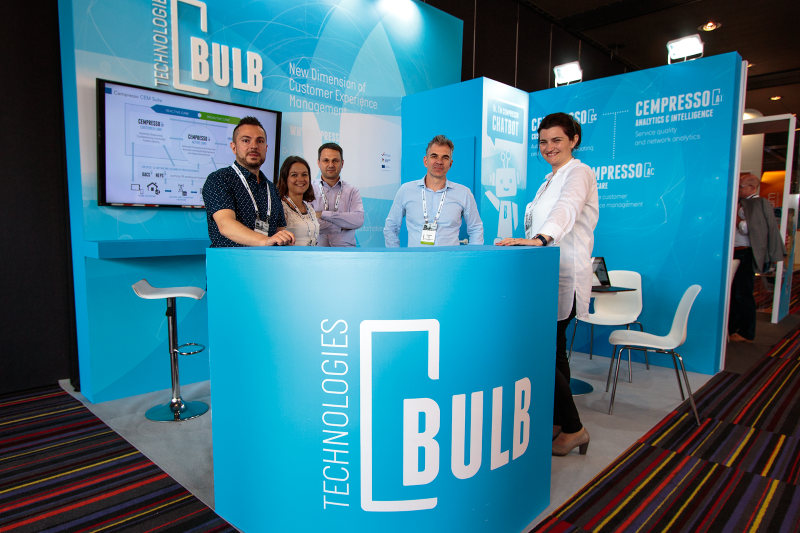 "tutto fumo e niente arrosto"
It has now been a week since the Bulb team came back from TM Forum's Digital Transformation World in Nice. While it was a good occasion to catch-up with our partners and customers, this was also the time to discuss about "digital transformation" with our peers in the industry and discover their ideas as to how CSPs can make their journey to become digital CSPs or (DSPs).
"Tutto fumo e niente arrosto" – this Italian expression (translated literally as "all smoke and no barbecue") is the first observation that springs to mind when I reflect on the event. Indeed, as often in these trade shows, I feel that there were a lot of great and futuristic ideas put forward, but only time will tell if any of the tech seen will actually make it commercially.
While TM Forum highlighted in its Digital Transformation Tracker (DTT) and its Vision 2020 report released during the show the cultural and organisational obstacles that are weighing down CSPs' digital transformation, we have seen there are still many confusions and differing opinions as to what "digital transformation" means and where priorities lie. It has been clearly shown that CSPs are still struggling to put in place a clear strategy for their digital transformation and change is still hard to implement. However, it is our role to help CSPs in this process, and guide them in becoming DSPs who provide a digital service to their customers and this is what this event was about. So what was suggested and how can this be enabled?
AI, AI analytics solutions and personalisation of the customer journey were the themes that stood out of the crowd. But in too many cases unfortunately, these solutions implied that CSPs needed to focus and invest inwardly on getting their infrastructure up to scratch, at the expense of innovating in customer-facing platforms.
Time and again I heard vendors paying lip service to the importance of having a 360 degree customer view, but in so doing failing to focus on the network or home network analytics which are two critical aspects for any CSP wanting a full overview of the service they are providing to customers.
Another key item that seemed to be missed by many was customer retention.
While modernising in order to become more attractive for potential customers is one thing, CSPs cannot afford to forget their current customers. They must do everything to improve service experience (i.e. service assurance, automatic fix etc.) in order to keep customer churn at a minimum.
While I understand there is a need to gain new revenues from, for example, the quicker launching of services, I still believe, as an old school geezer, that the servicing of customers should still be a top priority for CSPs.
What the customer pays for should be delivered without compromise and, although we cannot avoid network issues, CSPs must be constantly prepared to solve them without causing any distress to customers. Just because a customer may never complain, it doesn't automatically equate to them being a happy customer. It still happens that he/ she will leave once the contract is up if they've experienced poor service quality that was left unnoticed or because they didn't feel enough love from the service provider.
A customer doesn't like being seen as a number, and expectations towards CSPs are increasing. Yes, of course it is important to implement technology that will give 360 visibility on the network and the customer's data, but even more fundamentally it is also important to make customers feel special, valued for their loyalty and rewarded for their custom.
While it is a shame these aspects weren't raised enough last week, all is not lost.  Let's see if, as an industry, we can do better between now and when we meet again next year!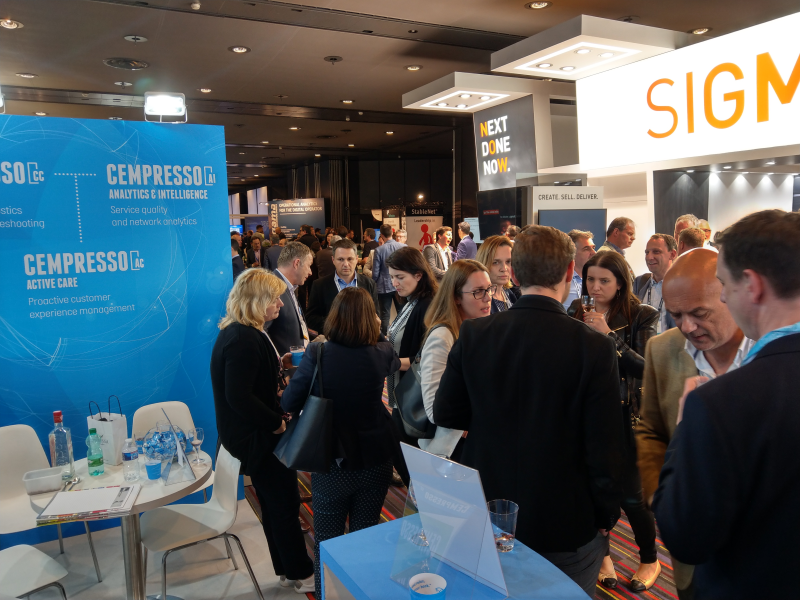 Related posts